Come Alive Collection
Make each day magical
So you've found the setting for the holiday of your dreams. Now to fill your trip with memories to make it last a lifetime. At Sunlife we've got something for everyone, from thrills to relaxation, culture to nature, gastronomy to golf.  Our new "Come Alive Collection" offers a series of experiences to radiate the magic of Mauritius.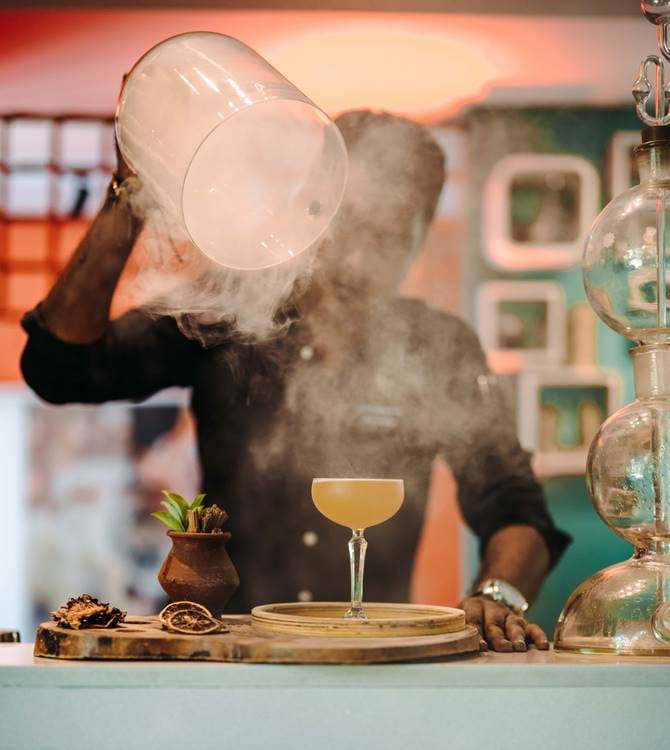 Santé
Forget Long Island Ice Teas and oh so expected Pina Colada, and say hello to cocktails served with an elegant twist. Mixologist sorcery brings you an innovative new cocktail menu. Using local flavours, tonics and small-batch liquors, our cocktails are designed with medicinal healing properties. From party drinks to party healers, there's a glass to nurse a hangover or soothe the sunburn. Prepare to be wowed as our expert bartenders confect molecular cocktails using dry ice and wizardry skill. And why not join our weekly molecular masterclass to mix your own tipples. First come, first stirred!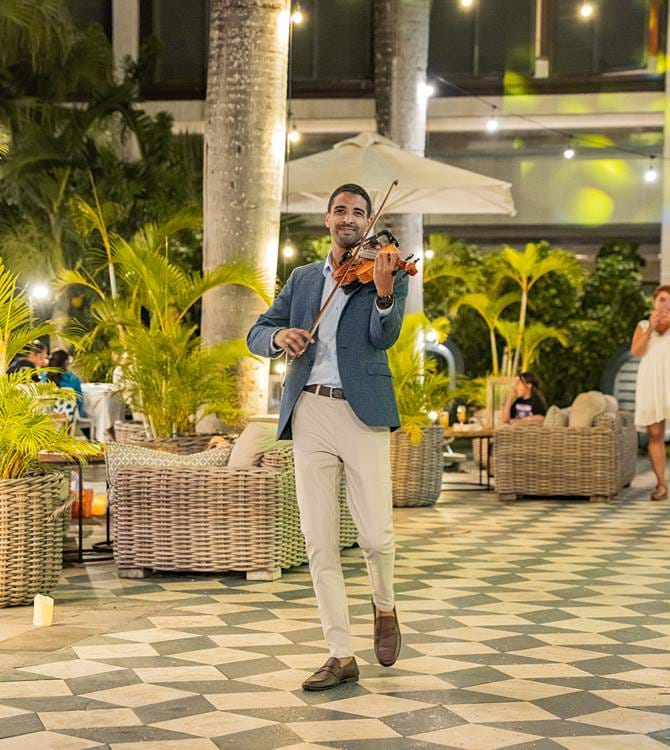 Transforming the Piazza
As evening falls, our piazza transforms into its night-time persona. Illuminated by a sequence of interactive artworks and bespoke light installations that flicker across the white buildings, palm trees and tessellated floor. Long Beach illuminates with creative brilliance, combined with music and art, the piazza comes to life as a stunning piece of performance art that showcases local visual artists. After dinner, our roster of visiting solo musicians and up-and-coming bands play anything from ambient sessions to slow jazz.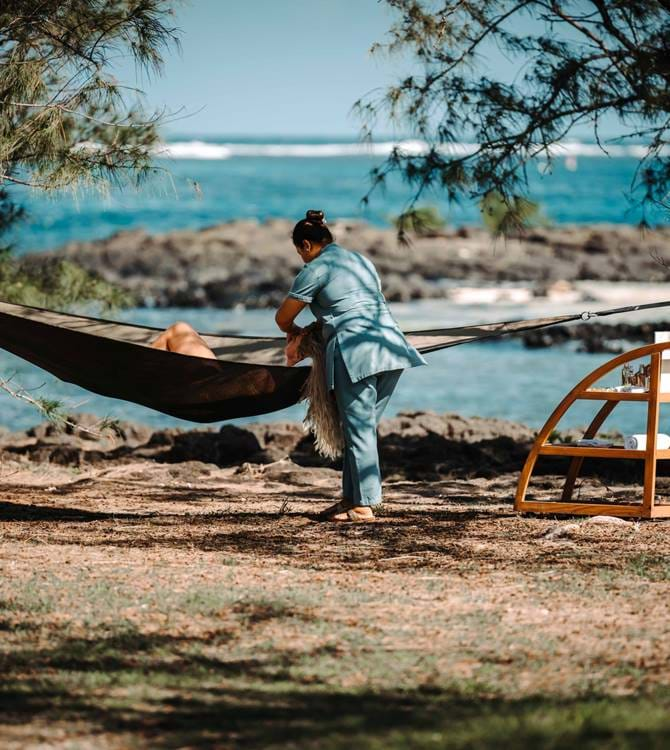 Swing and Drift
What's a holiday without good sleep? At Long Beach, we love to snooze, which is why dotted along our beach are a series of contemporary canvas hammocks designed to encourage our guests to lie back, listen to the sound of the waves and swing into serenity.
Drift off to sleep in our blissful hangouts while a member of our spa team massages your neck knots and soothes your temple tensions. Our sleep experiences are perfect for 30 minutes of deep jet-lag shut-eye or shorter moments of calm reflection.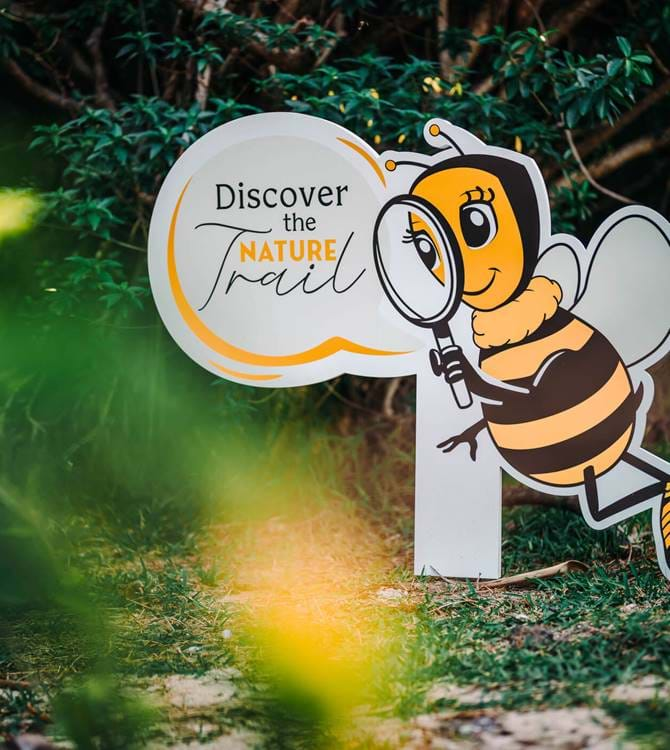 Biodiversity Park
Start your Biodiversity journey with a tour of our beehives with lzzy the Bee, the new mascot of Sunlife and watch our 245 thousand happy, buzzing bees busy producing their delicious golden nectar. Move on to the park's nature trail and wander through endemic plants, discover the flora and fauna of Mauritius including a rare Ebony tree. Conclude your experience by treating yourself to a honey-tasting session and have a taste of the natural goodness grown in our Chef's and Ayurvedic garden.