Come Alive Collection
Make each day magical
So you've found the setting for the holiday of your dreams. Now to fill your trip with memories to make it last a lifetime. At Sunlife we've got something for everyone, from thrills to relaxation, culture to nature, gastronomy to golf.  Our new "Come Alive Collection" offers a series of experiences to radiate the magic of Mauritius.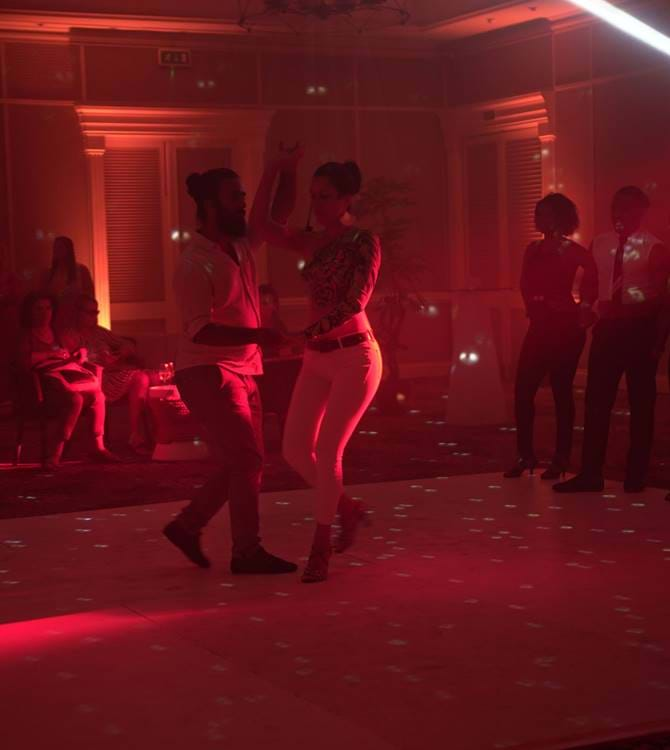 Strictly Sugar
Embrace your inner ballroom diva and up your grooving skills with Strictly Sugar dance classes., Couples are shown by our experienced instructors how to swing those arms and move those feet, all in double quick time. Classes are designed to progressively improve dance technique, style and stamina. Putting their talents to the test, on Saturday evenings, our guest dancers are invited to showcase their best routines to the big sound and beat of the house band.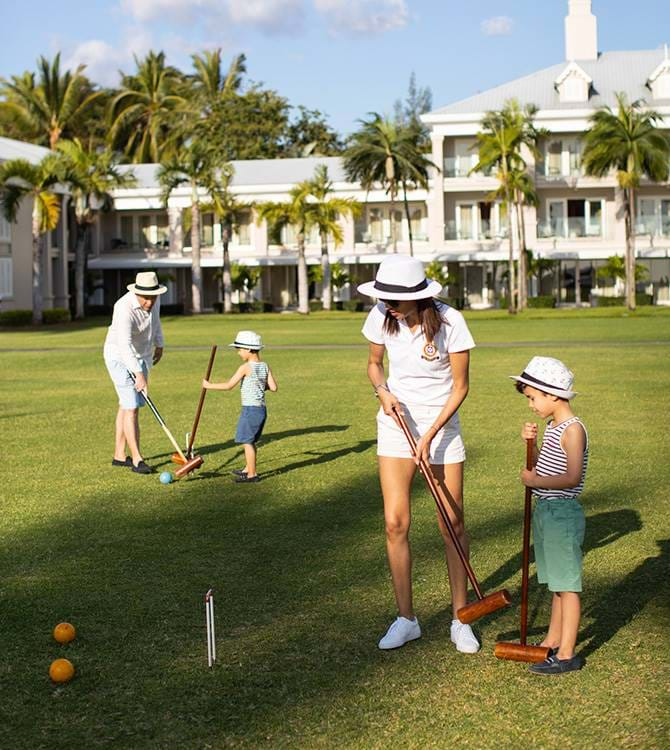 Crazy Croquet
For a barmy afternoon of old-school fun, Sugar Beach presents Crazy Croquet. On the grand lawn, enjoy a glass of pale rose or a deeper hued Aperol Spritz as you hone your skills with the mallet. Brush up on the rules while competing in teams for the last hoop and peg. It's a jovial bonding experience but the dress code is strictly whites and Panama hats. When the mallets are down, over cucumber sandwiches and cordial, players can either celebrate their triumph or commiserate over missed swings.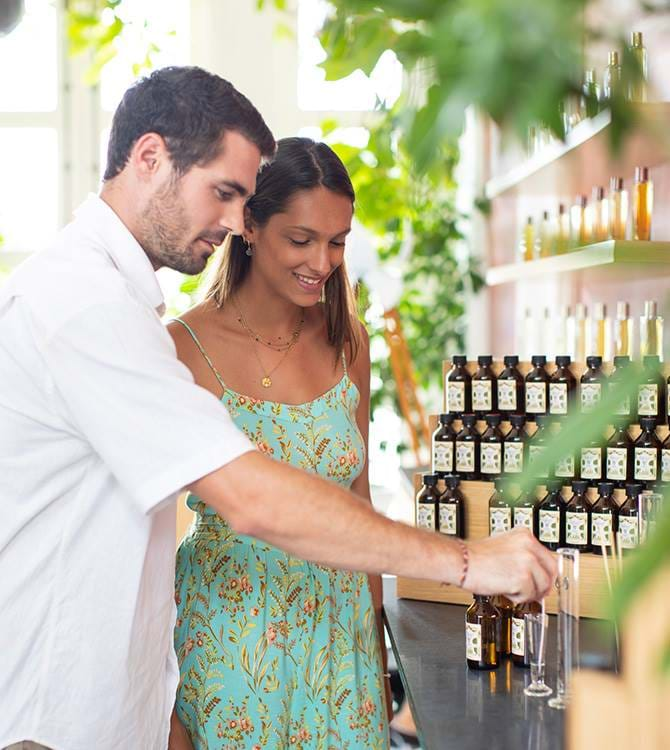 L'Atelier des Sens
L'Atelier des Sens is a perfume making workshop during which guests discover the myriad facets of essences while developing their understanding of the history and culture of perfume. Conducted in collaboration with one of the oldest perfume houses in Grasse, an expert perfumer guides guests on an olfactory journey to develop a personal signature scent. It's altogether scent-sational.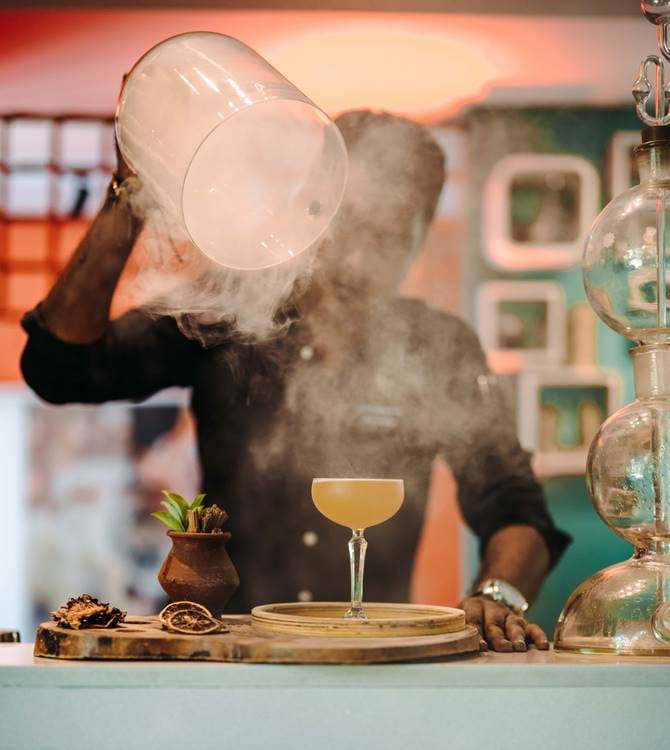 Santé
Forget Long Island Ice Teas and oh so expected Pina Colada, and say hello to cocktails served with an elegant twist. Mixologist sorcery brings you an innovative new cocktail menu. Using local flavours, tonics and small-batch liquors, our cocktails are designed with medicinal healing properties. From party drinks to party healers, there's a glass to nurse a hangover or soothe the sunburn. Prepare to be wowed as our expert bartenders confect molecular cocktails using dry ice and wizardry skill. And why not join our weekly molecular masterclass to mix your own tipples. First come, first stirred!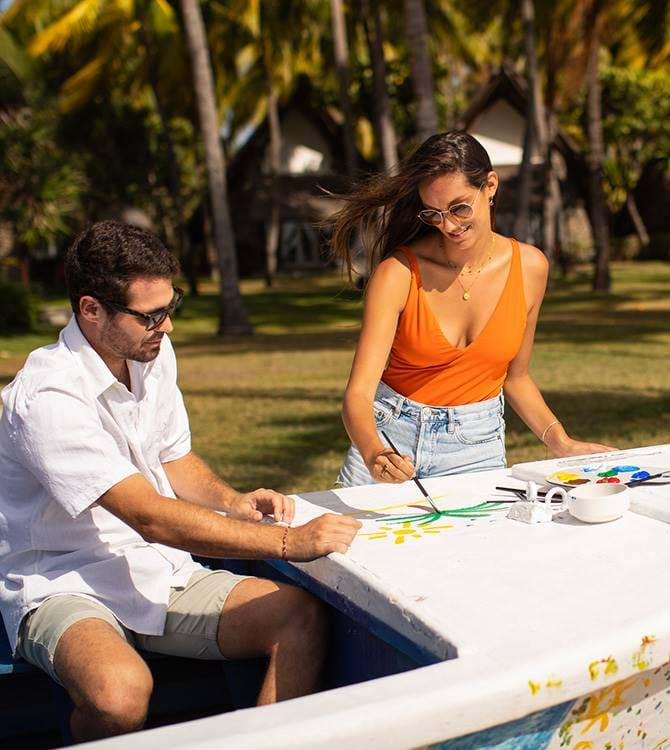 Pirogue Painting
Lying, as if run aground, on the silver-white sand of white Flic en Flac beach, curious guests approach an authentic pirogue fishing boat. This retired vessel may have finished its seafaring duties years ago, but it has now been reborn as a three-dimensional canvas. Guests are encouraged to express themselves creatively by painting or decorating the proud pirogue with colourful marks, which over time becomes a symphony of vibrant patterns like a giant jewel by the ocean.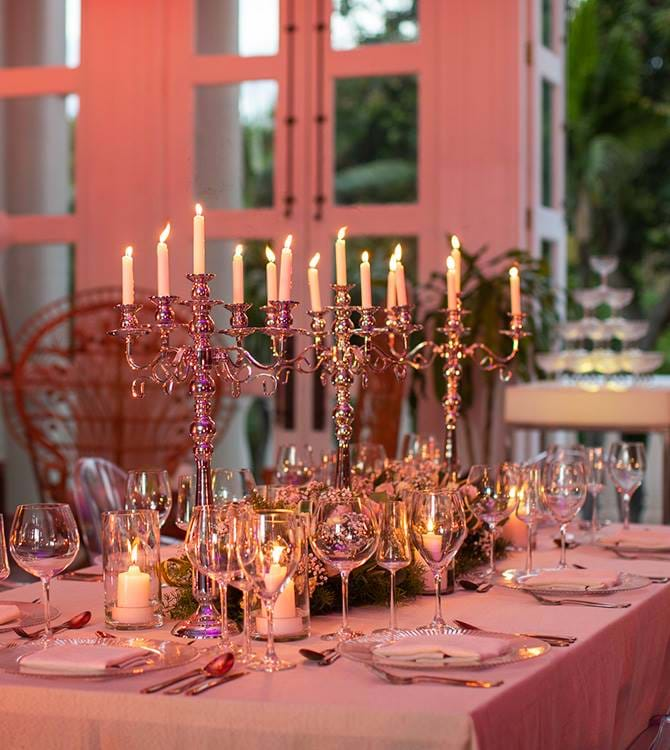 Putting on the Ritz
Sugar Beach brings back the 'dress to impress' sense of occasion so there's no excuse not to get glammed up for dinner. Guests visit the Sugar Beach stylists for a head-to-toe makeover leaving them feeling as gorgeous as the environment where they'll be dining.
Not everyone brings their best garb and gown on holiday, so we have partnered with a rental service to provide fashion fit for even the most formal of soirees. Gentlemen, dinner jackets or classic linen suit please, while ladies, you can choose from dozens of show-stopping gowns.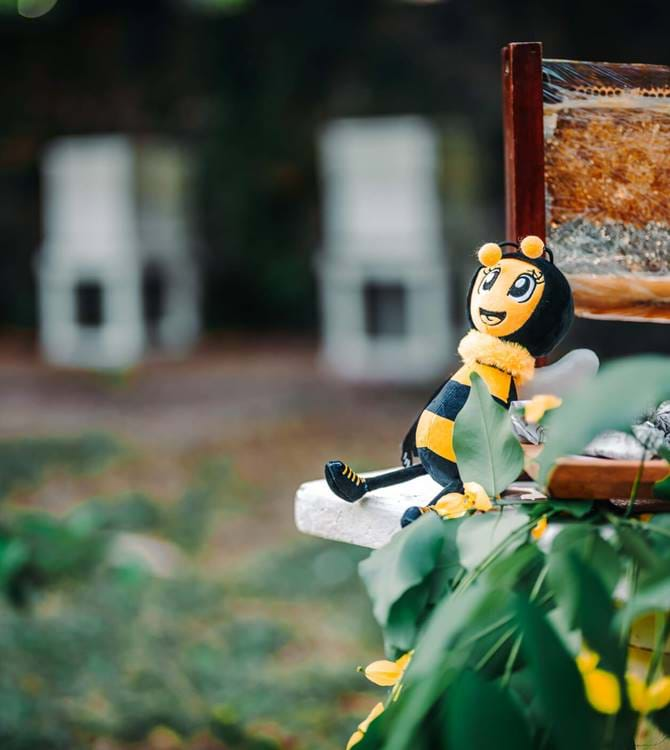 Bee Alive Kids
Introducing lzzy the Bee, the new mascot of the Sunlife Kid's Club. Essential to the cycle of life, this very important and friendly yellow friend will guide our youngest guests on a journey of learning that encourages their critical understanding and connection with nature. They can check out the bee hotel by peeping inside an observatory hive and enjoy a story reading session to hear more about the fascinating life of bees. Get messy cooking with honey from the garden and much more. It's all designed to inspire the next generation of growing minds.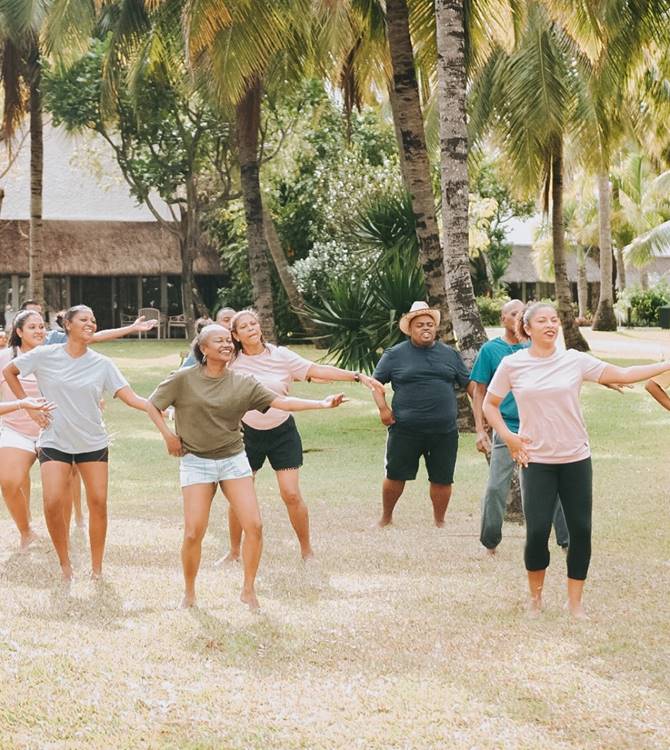 Sega Zoomba
Swirl your hips and swing those arms with Sega Zoomba. This is a brand new workout born from an imaginative mash-up of the global Zumba phenomenon and the fiery rhythm and provocative moves of Mauritian Sega. Created exclusively for La Pirogue by renowned instructor Anouchka Zuel, this routine is practiced by day on the beach and poolside. Get your groove on and make some sweaty new friends. Staying fit has never been so much fun.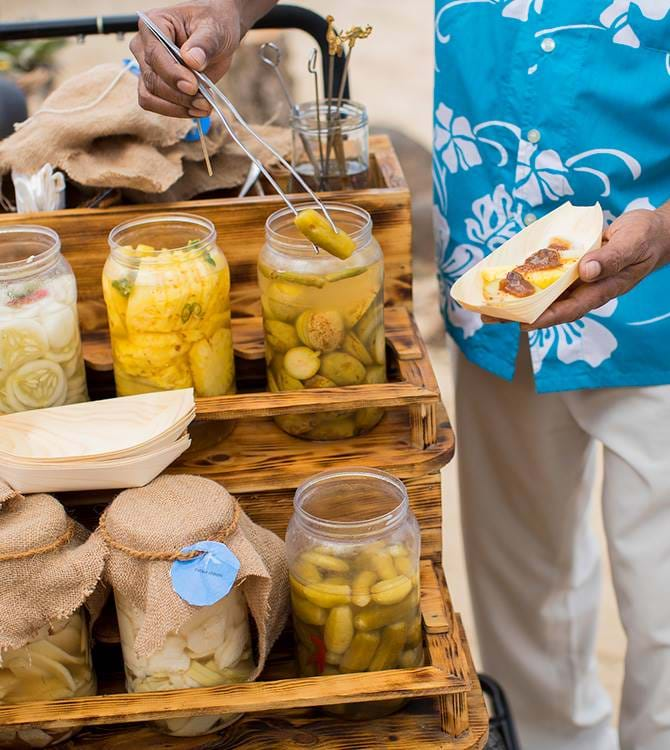 Marsan Confi
Now meet our charismatic storyteller. In his colourful attire and comical straw hat, can you spot him as he meanders across the resort on his bicycle? He's always ready to share one of many fascinating tales that tell of the history and traditions of the island he calls home. While listening to this local legend regale you with his yarns, try a fresh fruit salad or a 'confit', which is fruit according to a traditional recipe and paired with salt, chilli and tamarind sauce.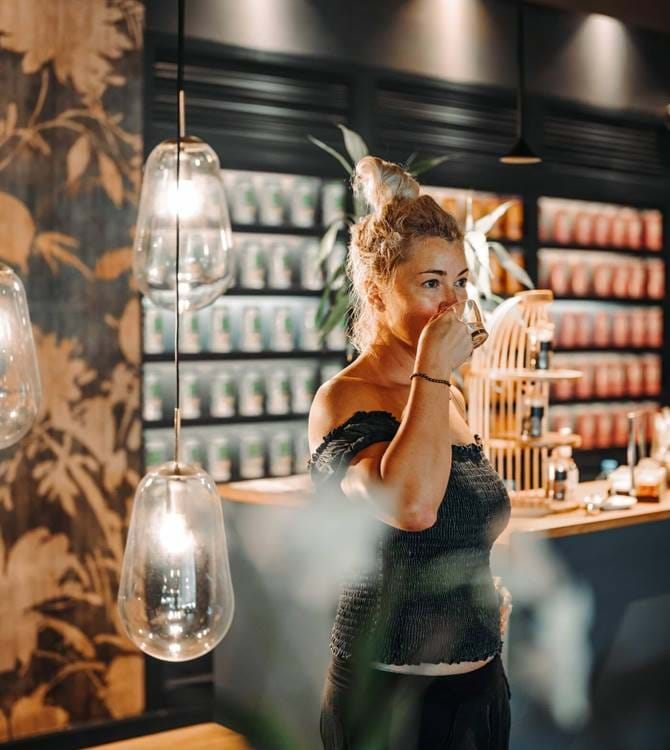 Time for Tea
Escape the heat and enjoy a high tea experience in the Sugar Beach Tea Lounge. Showcasing the rich history of Mauritian tea rituals elevated with a heavy sprinkling of tropically inspired sweets, Time for Tea is the perfect way to let go and relax during a lazy late afternoon. Set against a backdrop of indoor plants and comfy seating, guests can lose time as they sample fragrant local and international blends accompanied by the elegant tinkling of ivories by our resident pianist.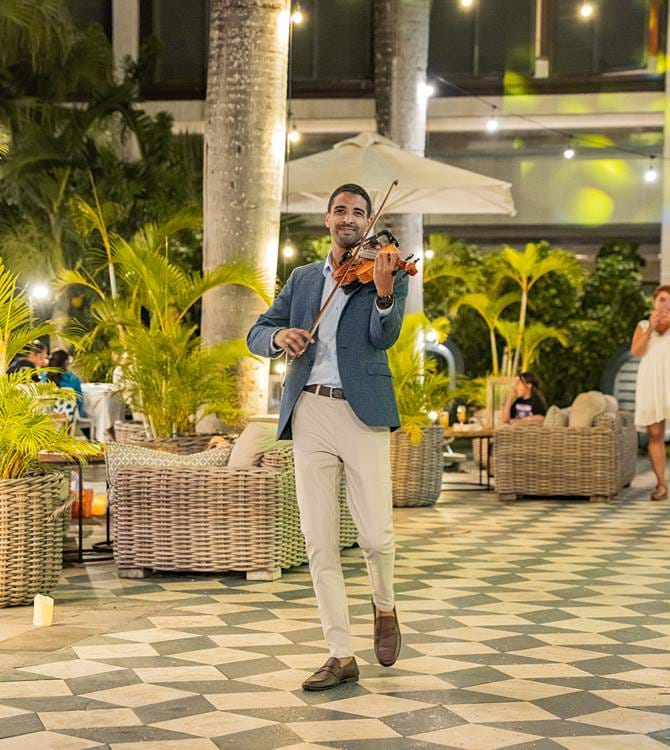 Transforming the Piazza
As evening falls, our piazza transforms into its night-time persona. Illuminated by a sequence of interactive artworks and bespoke light installations that flicker across the white buildings, palm trees and tessellated floor. Long Beach illuminates with creative brilliance, combined with music and art, the piazza comes to life as a stunning piece of performance art that showcases local visual artists. After dinner, our roster of visiting solo musicians and up-and-coming bands play anything from ambient sessions to slow jazz.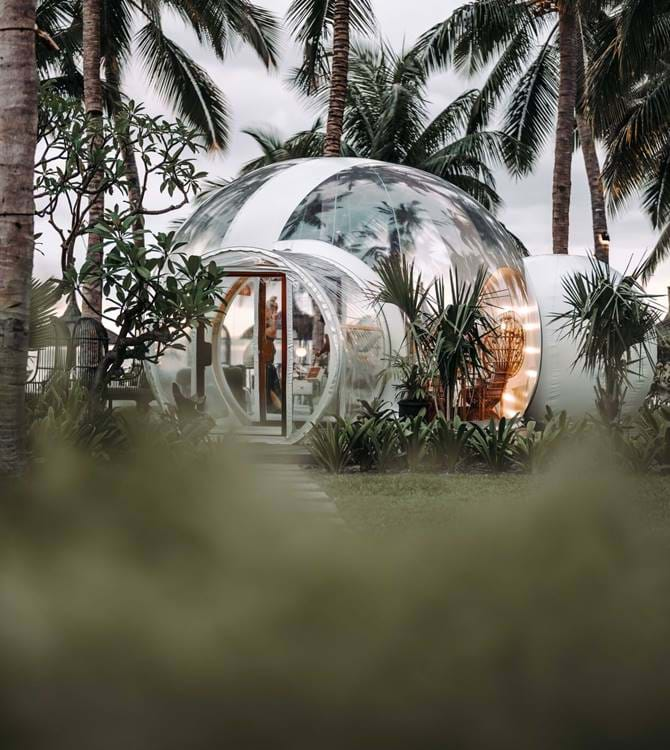 Beauty Bubble
A nail bar by day or a spa by night, our Beauty Bubble on the beach is an original way to combine pamper and play. The treatment menu includes wind-down massages and a variety of glamorous hair and make-up options ensuring that guests always look and feel their best. While the bubble's therapists take care of you, a butler offers drinks from the trolley. For a cool daytime retreat, a sundowner ritual, or a fairy-lit evening of indulgence, the Beauty Bubble is the place to be for all things beautiful.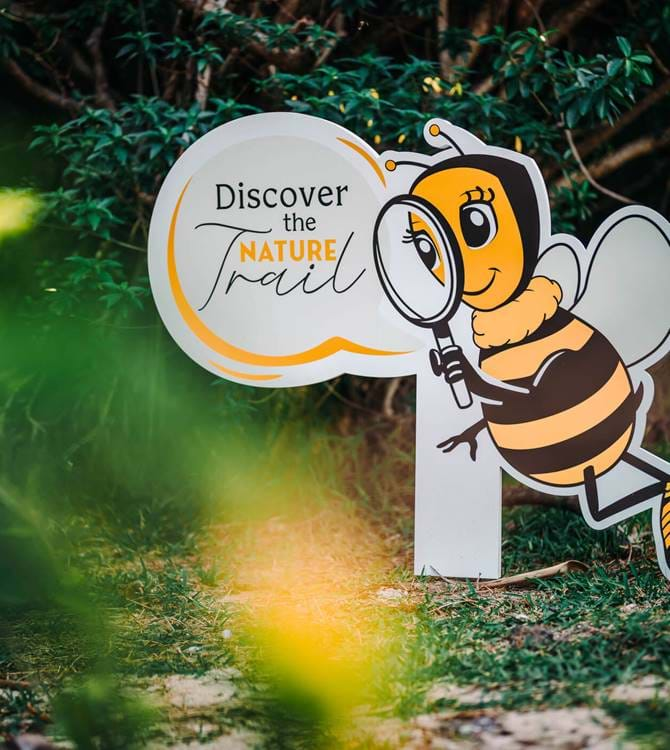 Biodiversity Park
Start your Biodiversity journey with a tour of our beehives with lzzy the Bee, the new mascot of Sunlife and watch our 245 thousand happy, buzzing bees busy producing their delicious golden nectar. Move on to the park's nature trail and wander through endemic plants, discover the flora and fauna of Mauritius including a rare Ebony tree. Conclude your experience by treating yourself to a honey-tasting session and have a taste of the natural goodness grown in our Chef's and Ayurvedic garden.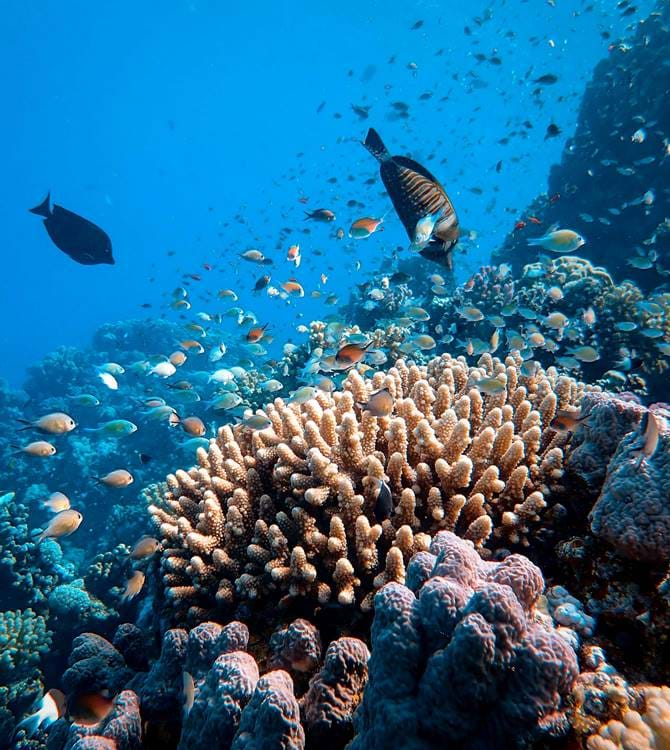 Coral Farming
At La Pirogue, we are serious about looking after our natural environment, which is why we invite our guests to join us in coral farming under the supervision of our Resident Marine Biologist. During the activity, they learn more about this vitally important underwater ecosystem, attach new corals to ropes, and assist with nursery cleaning and seabed maintenance. Guests have now contributed more than 500 coral fragments to the floating nursery, a total that grows daily thanks to our eco-conscious friends.