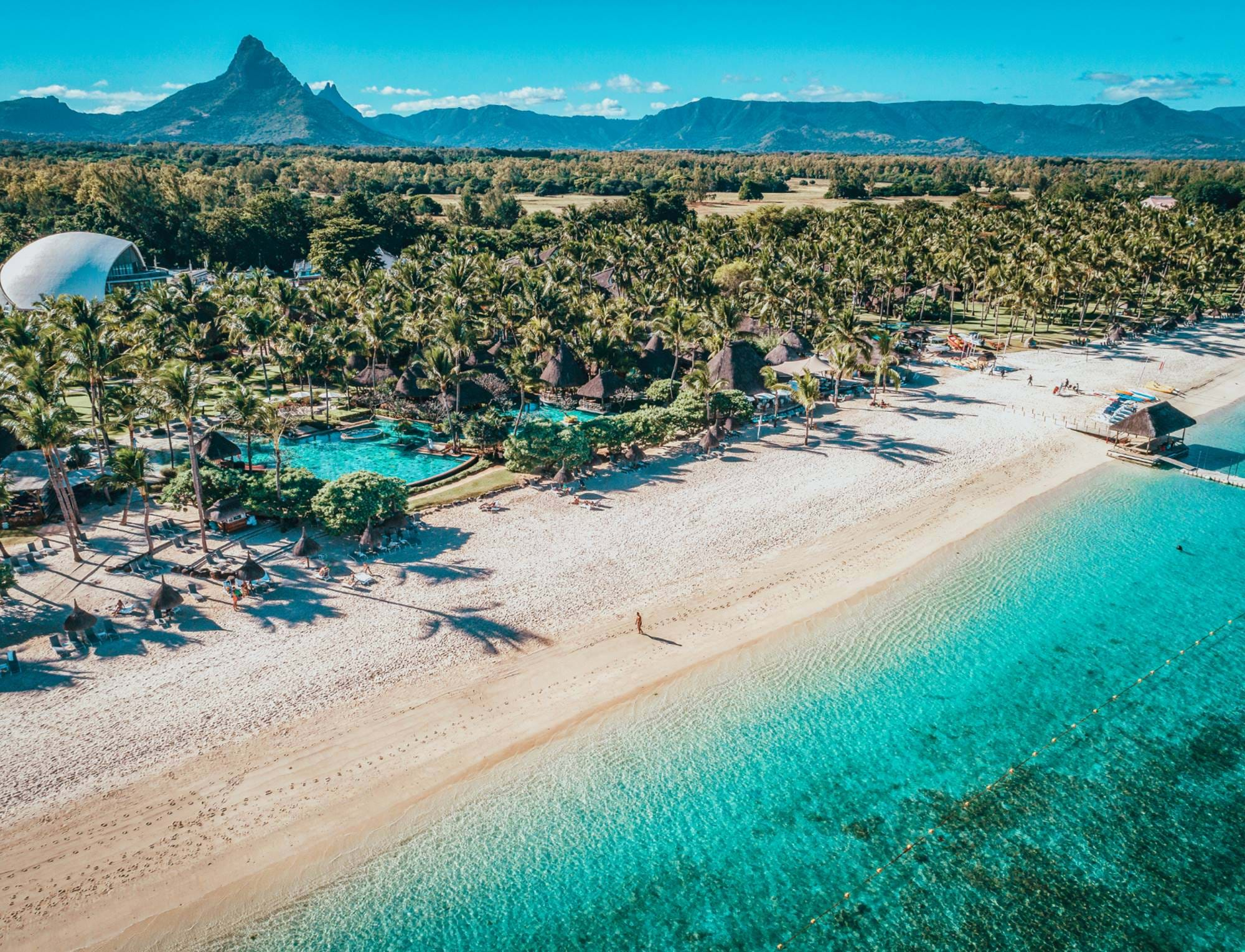 Where to stay in Mauritius
30th January 2018
Mauritius is an idyllic holiday destination that is sure to thrill everyone, no matter how diverse their tastes. Here, the tourism industry thrives, and it's not hard to understand why. With wonderful weather practically year-around, phenomenal natural surrounds and wonders (think flawless white-sand beaches and water that sparkles in every shade of blue), an eclectic culture and phenomenal cuisine, it's an intrepid traveller's dream destination.
The challenge can be finding exactly which area (or areas) of this paradise you would like to live out the perfect island lifestyle while on holiday here, especially with the incredible range of accommodation available all over the island. While Mauritius is quite a small island—to put it in perspective, it's smaller than London - there are unique things in different areas that will might appeal to various people. The truth is there's no one-size-fits-all "best area" in Mauritius for everybody - it's going to be very much up to you and your preferences. With that in mind, here are some of the remarkable areas you can choose from when planning your holiday to Mauritius:
North : Grand Bay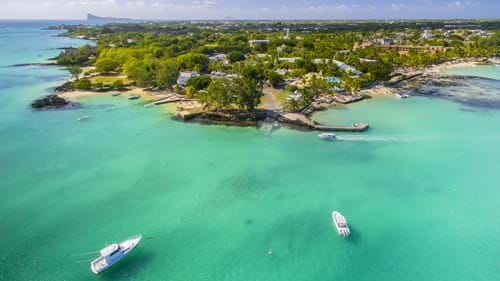 This vibrant area in the North of Mauritius is a wonderful place to head if you are looking for an area with an amazing nightlife, phenomenal beaches and lots of wonderful places to eat and drink (the restaurants in this area offer both Mauritian and international options). This village is known to be somewhat of a tourist hub, the good news being that you will be spoilt for choice with accommodation and activities - from wonderful day excursions to snorkelling in the crystal-clear lagoon, it's got something for everyone. The excellent shopping malls at La Croisette and the centre of Grand Bay are sure to deliver on outstanding shopping experiences for shopaholics or for those looking for stunning items to take back home as gifts. If you are looking for a bustling area filled with constant activity and excitement, but still has incredible beaches, then Grand Bay is definitely for you. 
North : Pereybere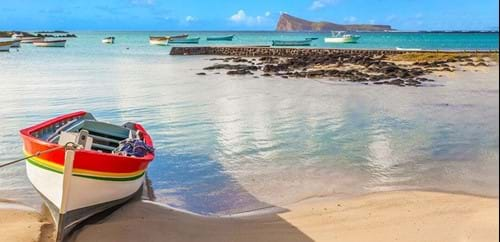 A popular spot for locals and tourists alike, this perennially popular area is famed for its sensational and wonderfully pristine beach which spans an impressive 150 metres. A short drive from Grand Bay, Pereybere has a host of excellent restaurants, cafes and boutiques with some outstanding accommodation options and easy access to all amenities. Water sports here are an absolute must, with snorkelling, diving, undersea walks, catamaran day trips and glass bottom boat rides being some of the many activities on offer. Because this area is a popular tourist spot, it can often become a little crowded, so avoid this area if you are looking for a chilled, relaxed and quiet place with more privacy. 
North : Mont Choisy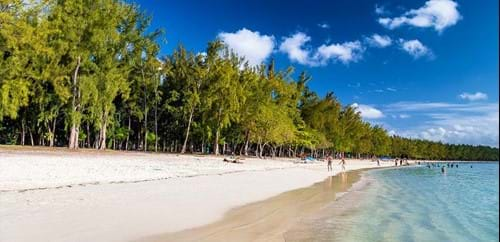 Those looking for a peaceful haven away from crowded beaches and bustling centres, should consider Mont Choisy. The main attraction of this incredible gem is its extraordinary beachfront, which is one of the longest beaches in Mauritius—allowing you ample chance to find the right spot to set up for the day away from any crowds. The warm cerulean lagoon here is perfect for a day spent in the water and locals and tourists alike enjoy the shade of the casuarina trees that line the beach. Also present on Mont Choisy's shores are a plethora of wonderful food vendors where you can get yourself a tasty snack and settle in for the day knowing that you are catered for.
North : Trou aux Biches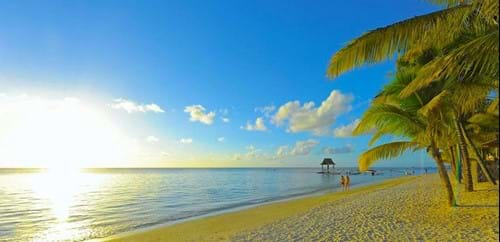 Fabulous aquamarine waters, stunning powder-white beaches and lush, tropical surrounds are just some of the reasons Trou aux Biches is so wonderfully popular. This is an extraordinary place for romantic hideaways or special family holidays that are bound to be remembered forever. The lagoon boasts some of the best snorkelling and diving opportunities in Mauritius (the reef is a mere 250 metres from the pristine beach) and all amenities (such as ATMs, supermarkets and pharmacies) are all nearby, as are incredible restaurants that offer both exceptional local fare and international options. This is also a wonderful place to choose if you want to explore Port Louis, as it's one of the closest coastal regions to the capital city. 
East : Belle Mare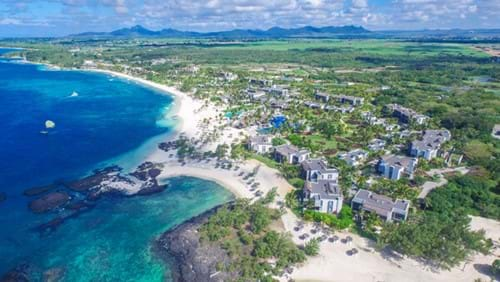 The gorgeous untamed coast of Belle Mare is something special for romantic couples as well as active families. Stunning scenery, remarkable beaches and exquisite hotels are the reason this area is often full all year round. The lagoon, which stretches for kilometres, is wonderfully protected by the large coral reef and is wonderful for snorkelling, among many other water sports. Perfect to view the extraordinary Mauritian sunrise, the East Coast also often offers sun worshippers a welcome breeze to cool off their sun-kissed skin. Many fishing and diving excursions take place just off the East Coast, you can set off on epic hikes from here and it's the best place from which to travel to the fabled Ile aux Cerfs where you can play a game on the extraordinary Ile aux Cerfs Golf Club or lap up the amazing Ile aux Cerfs Leisure Island—there are many options of wonderful adventures you can have when you choose stunning accommodation in the east of Mauritius as your 'home base'.  There's no doubt that Belle Mare is great for active guests looking for a phenomenal place to unwind. 
South : Le Morne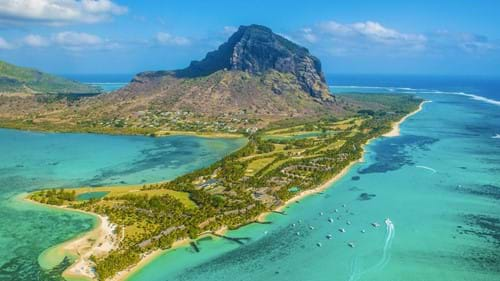 Possibly one of the most famous places in all of Mauritius, this phenomenal spot has been deemed a UNESCO World Heritage Site. Located on the South-West coast of the island, this mesmerising place is known for its strong historical and cultural ties, as well as some of the most awesome scenery on the island. The beach at Le Morne rests in the shadow of the towering Le Morne Brabant, an iconic symbol of the area and the fight for freedom in Mauritius. The beach here is hugely popular and attracts avid surfers, kiteboarders, snorkellers, divers and other water sports enthusiasts as well as sun worshippers and those looking to make the most of the stunning weather and beautiful beach. Marvel at the incredible scenery of Le Morne, sample local fare at one of the food stalls and relish the wonderful beaches, but be warned, Le Morne can get very crowded, very quickly, so it's best to go early (and ideally, on off-peak seasons).
West : Flic-en-Flac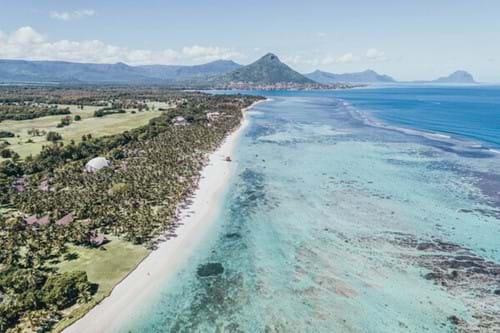 The unbelievable sunset coast is a magical place for holiday-makers looking for something truly fantastic. And at the small fishing village of Flic-en-Flac, there's something for everyone; from romantic restaurants, luxury resorts and impeccable beaches to excellent places to party and a myriad of exciting activities to partake in. The outstanding beach at Flic-en-Flac is by far one of the highlights with three kilometres of amazing sandy shores flanked by emerald waters and lined by casuarina trees (and the perfect place to watch the sunset cocktail in hand). There are shopping centres, banks, casinos and amazing restaurants that boast wonderful menus filled with exotic dishes in Flic-en-Flac and at many of the bars here you can find live bands and vibrant Sega performances. Flic-en-Flac is an absolute must-visit for those looking for a sensational place to relax, soak up the sun and even enjoy a festive night out with friends and family.
While there are many incredible places to choose from in Mauritius, there's something particularly special about the sunrise and sunset coast. Choose your favourite and watch some of nature's most spectacular moments every day at one of the unbelievable Sunlife resorts, located on both the East and the West of Mauritius. These phenomenal, luxury resorts are situated along some of the finest beaches on the island and have everything you could possibly need at the resort itself. Here, embracing the island lifestyle is made easy.