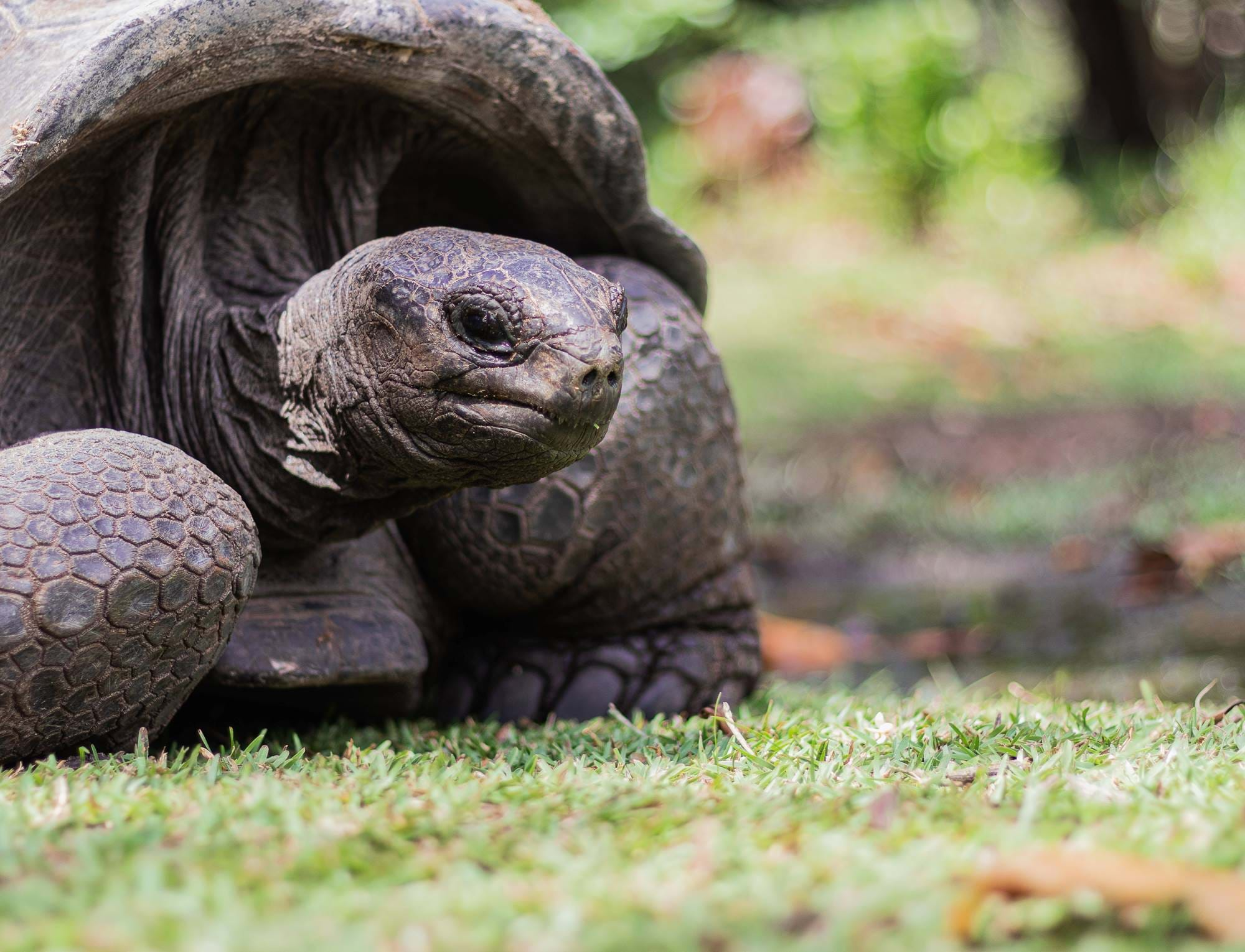 Best Attractions in the South of Mauritius
13th April 2018
Mauritius; an island of unbridled beauty, tropical forests, azure waters, pristine beaches, wonderful people, excellent culinary delights and phenomenal excursions. The small island that rises majestically out of the Indian Ocean holds such wonders making it the perfect place for a romantic honeymoon as well as a memorable family holiday. Those who are seeking a languid holiday spent on some of the world's most magnificent beaches or looking for wonderful adventures surrounded by tropical forests, then this is definitely the destination for you. While there are loads of different sights and activities on offer, these are some of our favourite attractions in the south of Mauritius: 
Visit the Crocodile & Giant Tortoise Park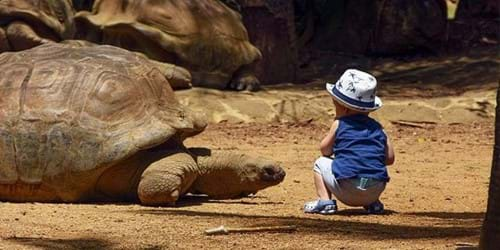 One of the most phenomenal attractions in the south of Mauritius, the Crocodile and Giant Tortoise Park is home to Nile crocodiles, giant tortoises and a huge array of various animals—from deer and mongooses to livestock—as well as reptiles and endemic flora. The perfect day trip for nature enthusiasts, you can embark on a guided tour of the park (which is included in the ticket price) where you will go on some stunning walks that take you through banana trees, bamboo forests and palm trees. You are also able to feed, pet and play with the giant tortoises if you so desire. Other highlights include a huge collection of rare butterflies and insects, an adventure playground for kids and a wonderful restaurant—The Hungry Crocodile—that is built among the trees and offers both local Mauritian dishes, international fare and unique crocodile dishes. This ideally located restaurant also often plays host to a huge array of birdlife, where you could be lucky enough to get a glimpse of one of Mauritius' rare endemic birds.
Bois Chéri Tea Plantation and Factory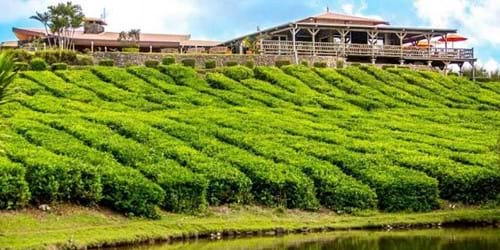 The first tea plantation in Mauritius (it was originated in 1892), the Bois Chéri Tea Plantation is also found in the south of Mauritius and is certainly worth a trip. Generally, the second stop on the tea route, this unbelievable and picturesque tea plantation offers guided tours which allows you to uncover the plantation's fascinating past as well as how valuable tea and the production thereof become in Mauritius. The museum gives wonderful insight into the history of tea production on the island (it was brought to Mauritius by the British) and you will be able to enjoy panoramic views from the plantation as well as be able to sample some of the wonderful teas from the property.
St Aubin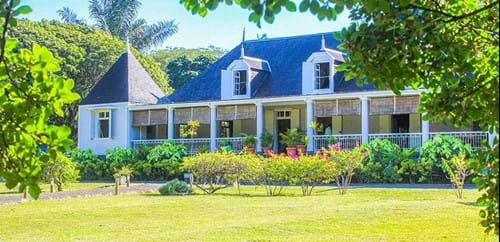 For those interested in visiting another type of plantation, St Aubin in the south of Mauritius is also well worth a visit. This elegant sugar plantation house dates back to 1819 but was renovated in the 90s with the intention of preserving the Mauritian heritage of the house—you can still see beams and poles that were used in the original construction. While the plantation no longer produces sugar for export, it has a traditional rum distillery on the grounds as well as a special nursery which grows stunning flowers and vanilla (you will also learn about the production of vanilla on your tour). Head to St Aubin hungry, because the phenomenal in-house restaurant serves up sensational Mauritian dishes in the main manor house which is imbued with a magical colonial charm.
Grand Bassin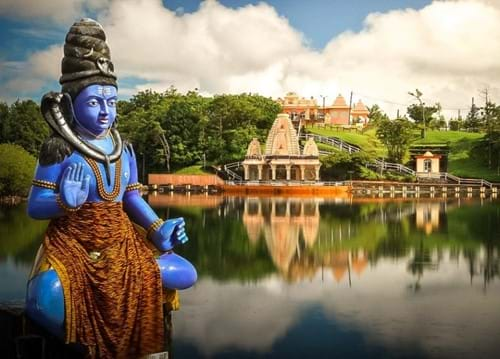 The amazing sacred lake known as Grand Bassin or Ganga Talao is another wonderful site to stop at in the south of Mauritius. This sacred site sits approximately 1800 feet above sea level and is one of the most important Hindu (and Hindu pilgrimage) sites outside of India. For most of the year the Grand Bassin is a serene place of worship, but towards the end of February, there is a very important festival called Maha Shivaratri where hundreds of thousands of Hindus make the pilgrimage to this lake to make sacrifices to their god and to pray for peace and prosperity. In and around Grand Bassin are several temples dedicated to some of the Hindu gods and just outside Grand Bassin, there is an impressive 33m tall statue of the god Shiva.
Gris-Gris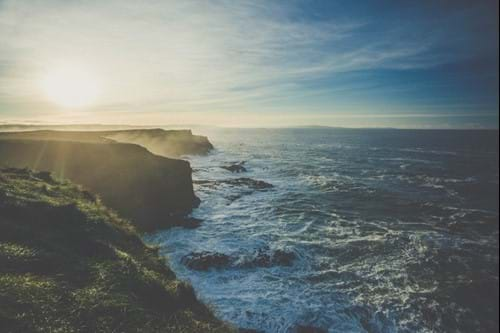 Both the village and the viewpoint in this area are well worth visiting while in the south of Mauritius. This remarkable part of Mauritius certainly displays Mauritius' wild side, where the break in the reef allows the waves on this side to break with force. If you would love to see the power of nature yourself, the best place to do so is to stand on the cliffs above the Gris-Gris beach. While a phenomenal sight, it's not a recommended to swim at this beach.
The Robert Edward Hart Museum
This interesting museum can be found very close to Gris-Gris and the village of Souillac. Once a bungalow belonging to Robert Edward Hart—who was an amazing Mauritian poet and writer—this museum stands in memory of the poet, with many of his personal belongings making up the museum's collection. Some of the items that can be found here include his artworks, his violin, typewriter and medals from the British Empire and France. It's a fascinating little stop well worth taking when you are exploring the south of Mauritius.
Bel Ombre
Located in the Savanne District in the south of Mauritius, this gorgeous village and area is a huge hit with tourists looking for fabulous accommodation along this stunning stretch of coast. The area also attracts kitesurfing fans, with one of the island's best kitesurfing spots not far from the village of Bel Ombre. Make a stop at Bel Ombre to discover the stunning area or to pop in somewhere for a bite to eat while (fresh seafood perhaps?).
Ile aux Aigrettes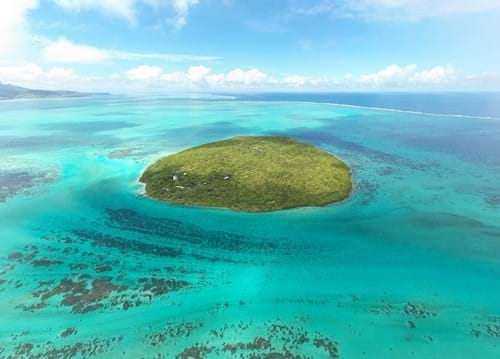 Technically in the southeast of Mauritius, this incredible island is a nature enthusiast's dream come true. When you are not lapping up the rays and relaxing on the beach, you can explore this protected island. The tours here are guided by experts and will give you insight into the amazing endemic Mauritian flora and fauna on this island, where you will probably glimpse one of the many giant tortoises that call the island home, as well as other protected birds (such as the rare Mauritian pink pigeon) and animals.
Le Morne
Moving a little more southwest now, Le Morne is a fabulous place to stop over when you are out and about exploring the south of Mauritius (and surrounds). This phenomenal are is home to one of the best beaches on the island, which draws sun worshippers, swimmers, surfers, kitesurfers and other water sports enthusiasts from around the globe due to both its magnificent lagoon and its fabled reef breaks. It's also home to Le Morne Brabant, the impressive rocky outcrop which served as the hiding place for escaped slaves in the 19th century and has been deemed a UNESCO World Heritage site. This fascinating place is a must-see for history buffs (the story of the Le Morne Brabant goes much deeper than you may initially thing) as well as day revellers wanting to make the most of this outstanding are. 
Heading to Mauritius and looking for accommodation that will serve as the perfect home base? You can't go wrong with one of the four fabulous Sunlife resorts in Mauritius. Each hotel is wonderfully unique and is sure to provide sensational experiences that will ensure your holiday in paradise is unforgettable.