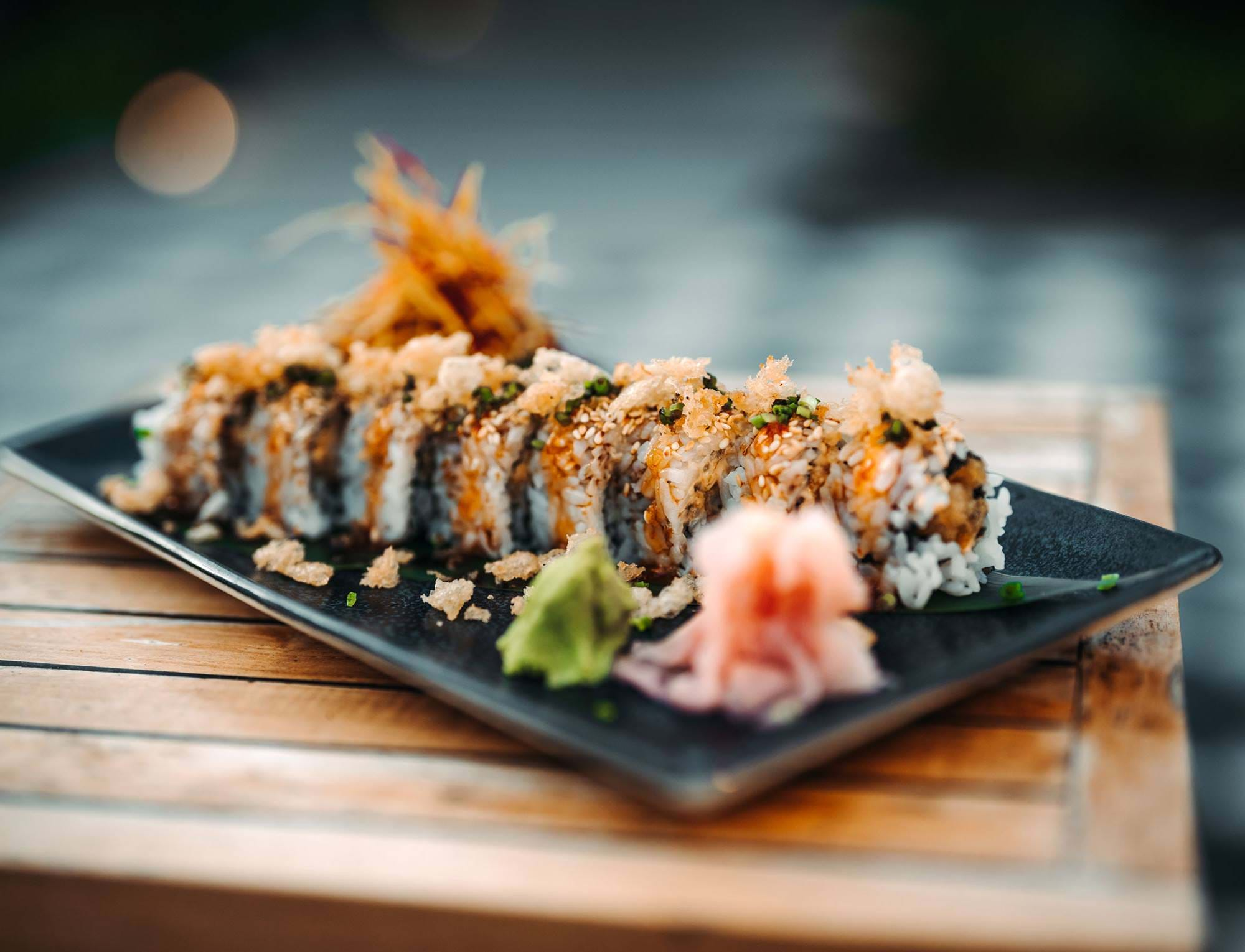 A Culinary Journey of Japanese Excellence
28th April 2023
As you enter the grounds of Long Beach Mauritius, you're transported to a world of luxury, where every detail is carefully crafted to make you feel pampered and relaxed. The resort's philosophy invites guests to experience Mauritius through a new lens, one that offers a fresh perspective on this idyllic island paradise. And there's no better place to start your journey than at Hasu, the high-end Japanese restaurant that promises an unforgettable culinary experience.
Translated as "lotus flower" in Japanese, the name Hasu symbolises purity, enlightenment, and renewal. At Hasu, we use these same principles to create a dining experience that's both exquisite and rejuvenating. Our chefs use only the finest ingredients to craft dishes that are both visually stunning and delicious.
As you sit down to your meal at Hasu, you'll be transported to a world of elegance and sophistication, where every bite is a delight for the senses. From the perfectly sliced sashimi to the expertly crafted sushi, every dish is a work of art that will leave you wanting more.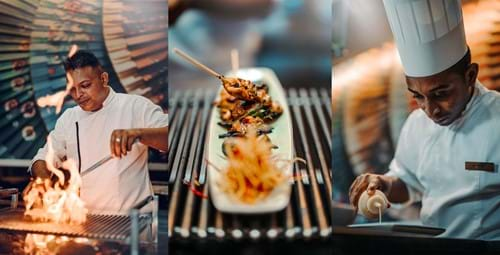 Choosing which concept to indulge in at Hasu can be a daunting task, with an array of options that range from wine and cocktail pairings to Teppanyaki and omakase. But fear not, dear epicurean, for we are here to guide you through this elevated and innovative culinary journey.
Robatayaki is a traditional Japanese grilling technique where food is cooked over an open flame on a charcoal grill. Originating in the fishing villages of northern Japan, it's a culinary tradition that has gained worldwide popularity. At Hasu, the Robatayaki station takes center stage, allowing guests to witness the expert grilling techniques of our skilled chefs firsthand. It's a mesmerizing experience that adds an extra layer of excitement to your dining experience.
Omakase is a Japanese term that means "I'll leave it up to you" or "trust the chef." It's a chef's tasting menu concept that puts the meal entirely in the hands of the chef.
At Hasu, our Omakase experience takes place right in front of the mesmerizing Robatayaki grill. Chef Ritesh, our skilled chef, prepares an incredible five-course menu that showcases the best ingredients of the season, expertly crafted into dishes that are both visually stunning and delicious.
Each dish is perfectly paired with a delicious wine, chosen to complement and enhance the flavors of the food. The result is a culinary journey that's full of surprises, where each dish is more delightful than the last.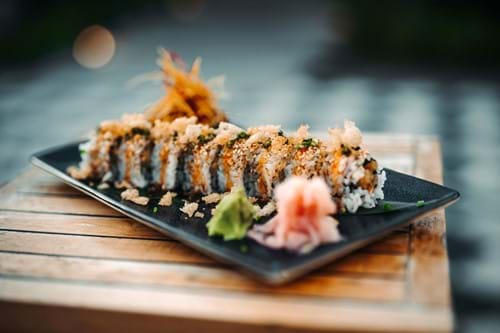 For those seeking a truly elevated dining experience, the Omakase at Hasu is an absolute must-try. Trust the chef, sit back, and let us take you on a journey of culinary discovery that's sure to leave you feeling inspired and satisfied. It is available by reservation only and is limited to just six covers per evening. An intimate dining journey allows our chef to showcase his bold and elevated dining experience.
As the sun sets over the turquoise waters of Mauritius, a world of luxury and culinary excellence awaits at Hasu. From the mesmerizing Robatayaki station that showcases expert grilling techniques to the exquisite Omakase that offers a chef's tasting menu experience, every aspect of dining at Hasu is designed to take your taste buds on a journey of discovery. The intimate setting, exceptional service, and visually stunning food come together to create a world-class culinary experience that transcends the boundaries of traditional Japanese cuisine. Come and experience the magic of Hasu for yourself, and let us take you on a journey of culinary discovery that will leave you spellbound.