French Artistry, Japanese Mastery
08th August 2023
We celebrated a gastronomic journey like no other, showcasing "French Artistry, Japanese Mastery" with the esteemed Chef Eric Ticana. Hasu, the gem of Japanese cuisine in the heart of Long Beach, was the backdrop for this unforgettable culinary experience.
Chef Eric Ticana: A Symphony of Culinary Excellence
Eric Ticana's name resonates with culinary connoisseurs across the globe. A sushi chef since 2004 and a certified member of the World Sushi Skills Institute, Ticana's artistry transcends mere cooking. As France's unique ambassador for the World Sushi Cup, he's a maestro who weaves French elegance with Japanese precision.
The founder and coach of the French Sushi Team, Ticana's leadership is not confined to the kitchen. Under his guidance, the team clinched the title of Vice World Champion in 2018, a testament to his vision and virtuosity. With Ticana at the helm, dining transcends into a voyage, a graceful and unforgettable sojourn that tantalizes the senses and nourishes the soul.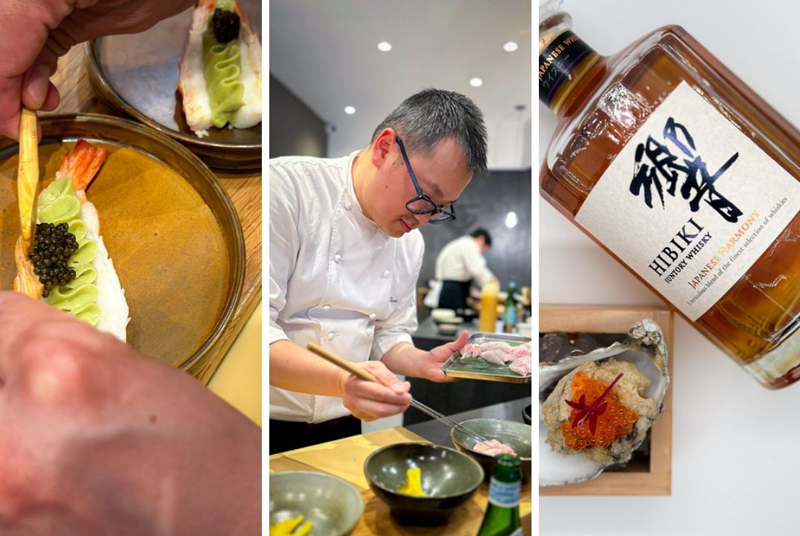 PHOTO CREDIT: XKIPROD
Goma Restaurant and the Omakase Concept
Set against the charming backdrop of Val D'Europe, Goma Restaurant is a sanctuary where Chef Ticana's culinary aspirations blossom into reality. The Omakase concept, a Japanese tradition meaning "I'll leave it up to you," is the heartbeat of Goma. Here, diners are invited to surrender to Chef Ticana's expertise, embarking on a culinary journey where each dish is a harmonious fusion of East and West, meticulously crafted to orchestrate a dance of flavours.
Hasu: A Jewel at Long Beach
In the bustling heart of Long Beach Hasu stands as a testament to culinary excellence. This beacon of Japanese cuisine once hosted an exceptional evening with Chef Ticana. Beyond just a meal, it was a sensory journey, a harmonious blend of taste and texture that left an indelible impression on every guest's senses.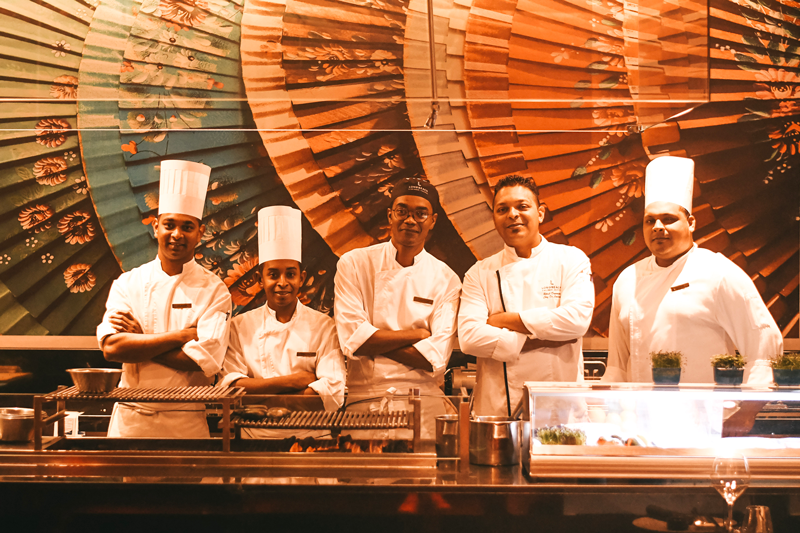 A Twilight Aperitif at the Piazza
As evening descended, the Piazza, bathed in twilight hues, had presented guests with a refined aperitif. The atmosphere had been perfectly curated, setting the tone for a dining experience both captivating and sophisticated.
A Gastronomic Odyssey at Hasu
Guests were invited into Hasu, a place where culinary innovation and artistry converged. They were treated to Chef Ticana's unmatched creativity, further enhanced by Hasu's dedicated team, ensuring every dish was a testament to culinary precision. The highlight was our exquisite 5-course menu: 
Oso Sea Bass, Exotic Roll & Kristal Caviar
Begin with the exotic Bar Oso, a roll adorned with Kristal caviar, and a California roll that dances with flavours of avocado, mango, and tartare de bar.
Perle Blanche N°3 in Tempura, Ikura Kaviari
Indulge in the Pearle Blanche oysters, a delicate tempura creation paired with Kaviari salmon eggs, marinated in a unique blend of soy sauce and Chamarel rum.
Salmon Sashimi, Jalapeños & Asparagus and Chahan
A bold combination of salmon sashimi, jalapeños, asparagus, and Cha Han rice, brought to life with basil and a refreshing jalapenos cucumber sauce.
Assorted nigiri
An assortment of Nigiri that showcases the mastery of Chef Ticana. From salmon with Brie de Meaux and truffle to Mediterranean tuna otoro with urchin, each piece is a work of art.
Wagyu & Carrot Gyoza
Experience the richness of Wagyu Gyoza & Carotte, a fusion of textures and tastes that is both original and innovative.
Around yuzu
Conclude the evening with a dessert centred around yuzu, a citrus delight that will leave you refreshed and savouring the unique flavours.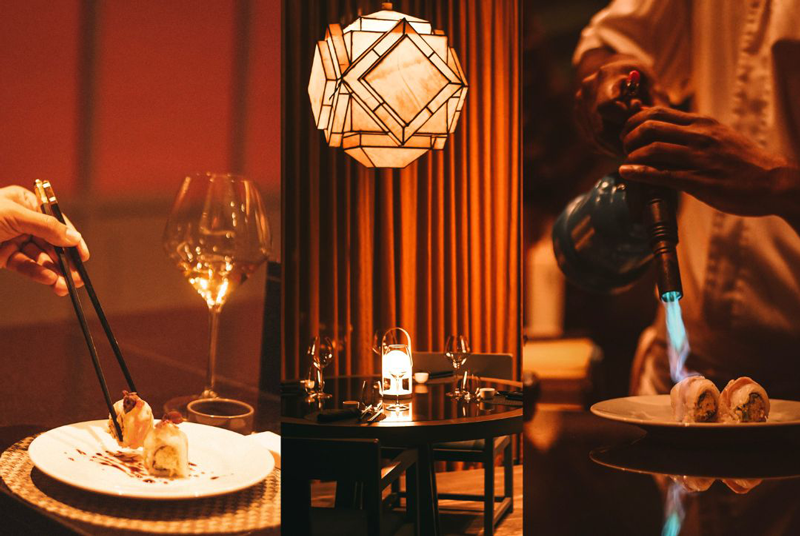 Wine and Sake Pairing
The evening was elevated by wines and sake, meticulously paired by Mayumi Watanabe. This sommelier, specializing in Sake, had graced Mauritius with her presence especially for this event.
A Gastronomic Extravaganza
We celebrated an evening that was a reawakening of culinary senses. Guests delved into flavours that swayed and textures that resonated, with Chef Ticana's dishes redefining the pinnacle of culinary delight.