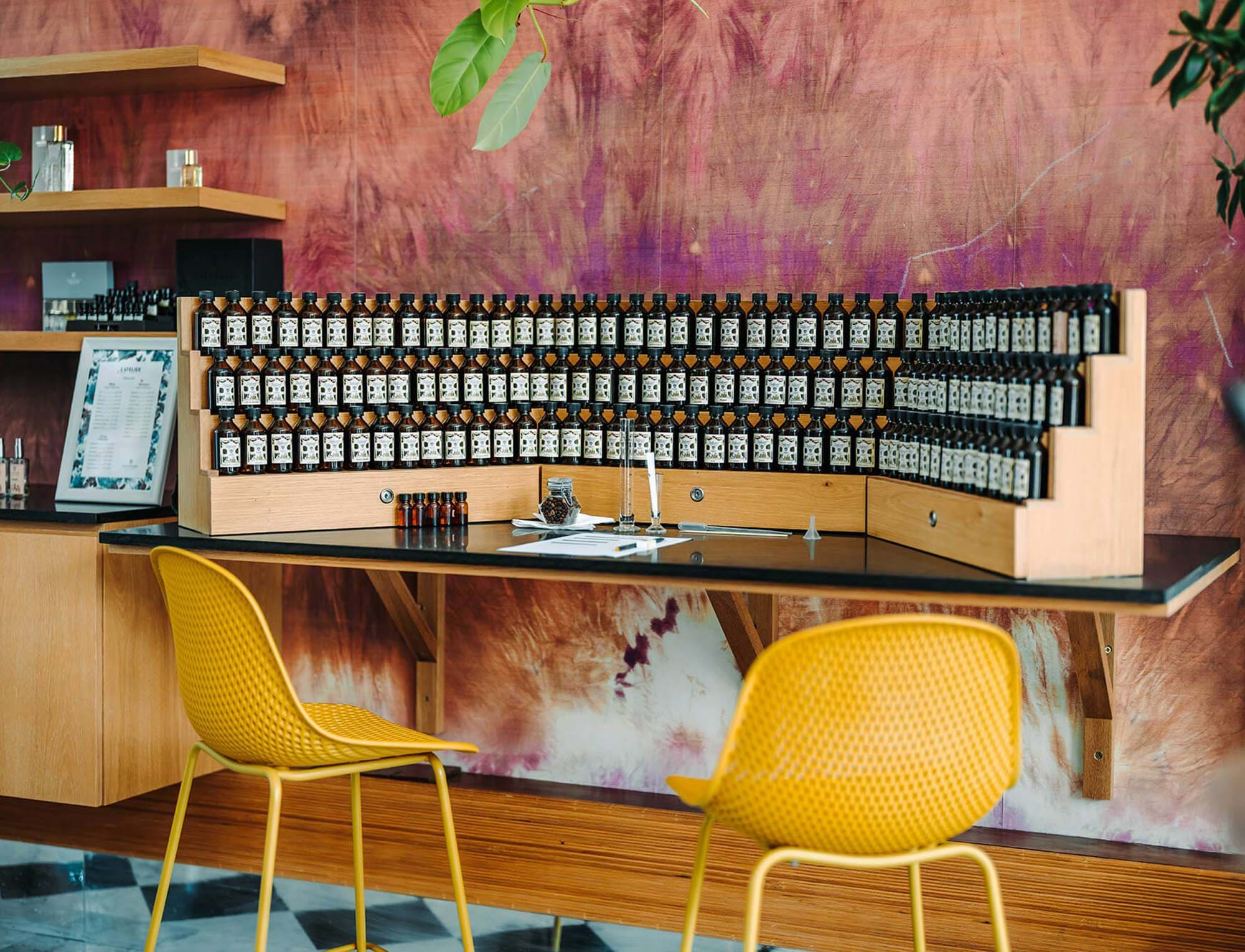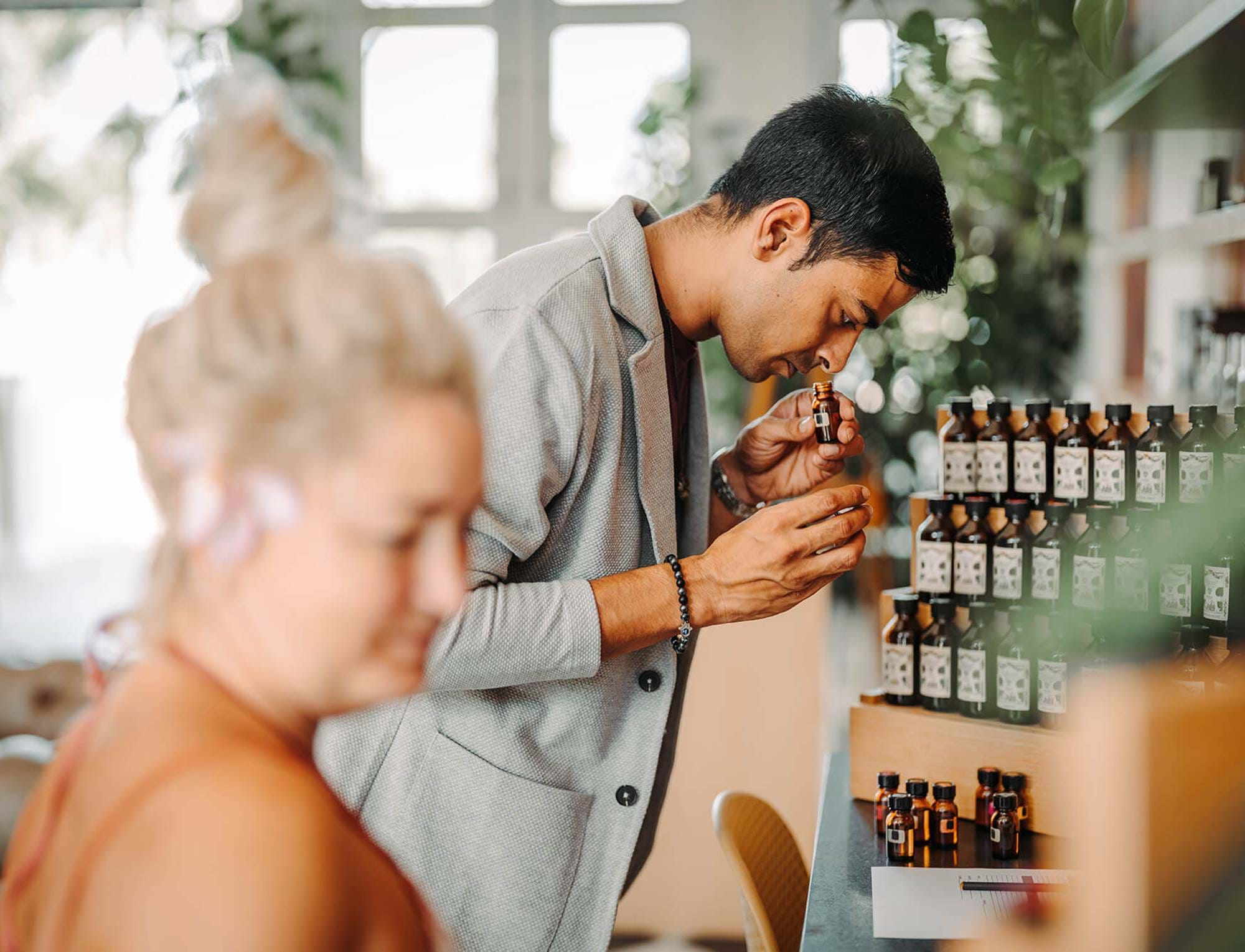 Atelier des Sens: An Unforgettable Perfume-Making Experience at Sugar Beach
14th May 2023
As a discerning traveller seeking captivating experiences, you deserve nothing but the best. And at Sugar Beach, we are proud to offer you just that. Our partnership with the renowned French perfumery Atelier Galimard brings you Atelier des Sens – an unforgettable perfume-making experience that exudes poise and refinement.
Step into the world of perfumery and discover the tantalising notes and scents that have made Atelier Galimard one of the best perfume manufacturers in France since 1747. Their fragrances are created using only the finest ingredients, from natural essential oils to rare and exotic scents. Each scent is carefully blended to perfection by expert perfumers, ensuring that it evokes the desired emotion and creates a lasting impression.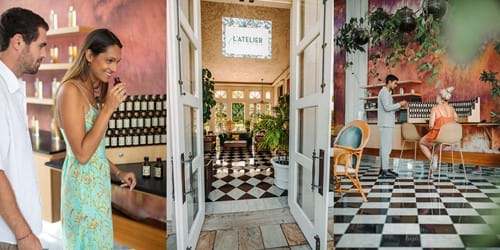 Over the years, Atelier Galimard has established itself as a leading name in the world of perfumery, with its perfumes being adored by distinguished figures in history. From Queen Victoria to Napoleon Bonaparte, their fragrances have been a symbol of sophistication and elegance.
Under the guidance of expert perfumers, you will embark on a journey of creation, crafting your own signature fragrance that reflects your unique personality and style. With access to the finest ingredients and techniques, the process of blending the notes and scents will leave you feeling captivated and empowered. You will be able to experiment with a range of scents, from floral to woody, and learn how to create a fragrance that captures the essence of who you are.
Atelier Galimard's commitment to excellence means that every fragrance created at Atelier des Sens is of the highest quality, ensuring that you leave with a fragrance that evokes the desired emotion and creates a lasting impression.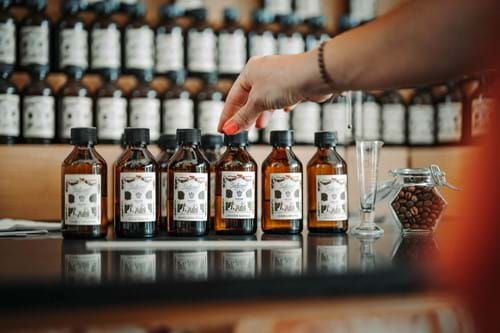 But the indulgent pleasures do not stop there. Atelier Galimard will carefully preserve the recipe of your perfume, allowing you to order it from any of their shops worldwide. This means that you can relive your unforgettable experience at Sugar Beach every time you wear your signature fragrance.
At Sunlife, we believe that experiences are the ultimate luxury. Our Come Alive Collection offers a range of experiences that are designed to create meaningful and unforgettable memories. Atelier des Sens perfectly embodies this philosophy, providing our guests with a graceful and stately journey of self-discovery.
We invite you to join us at Sugar Beach for this opulent and unique perfume-making experience. Let Atelier des Sens captivate you and allow you to leave with a fragrance that embodies your very essence.