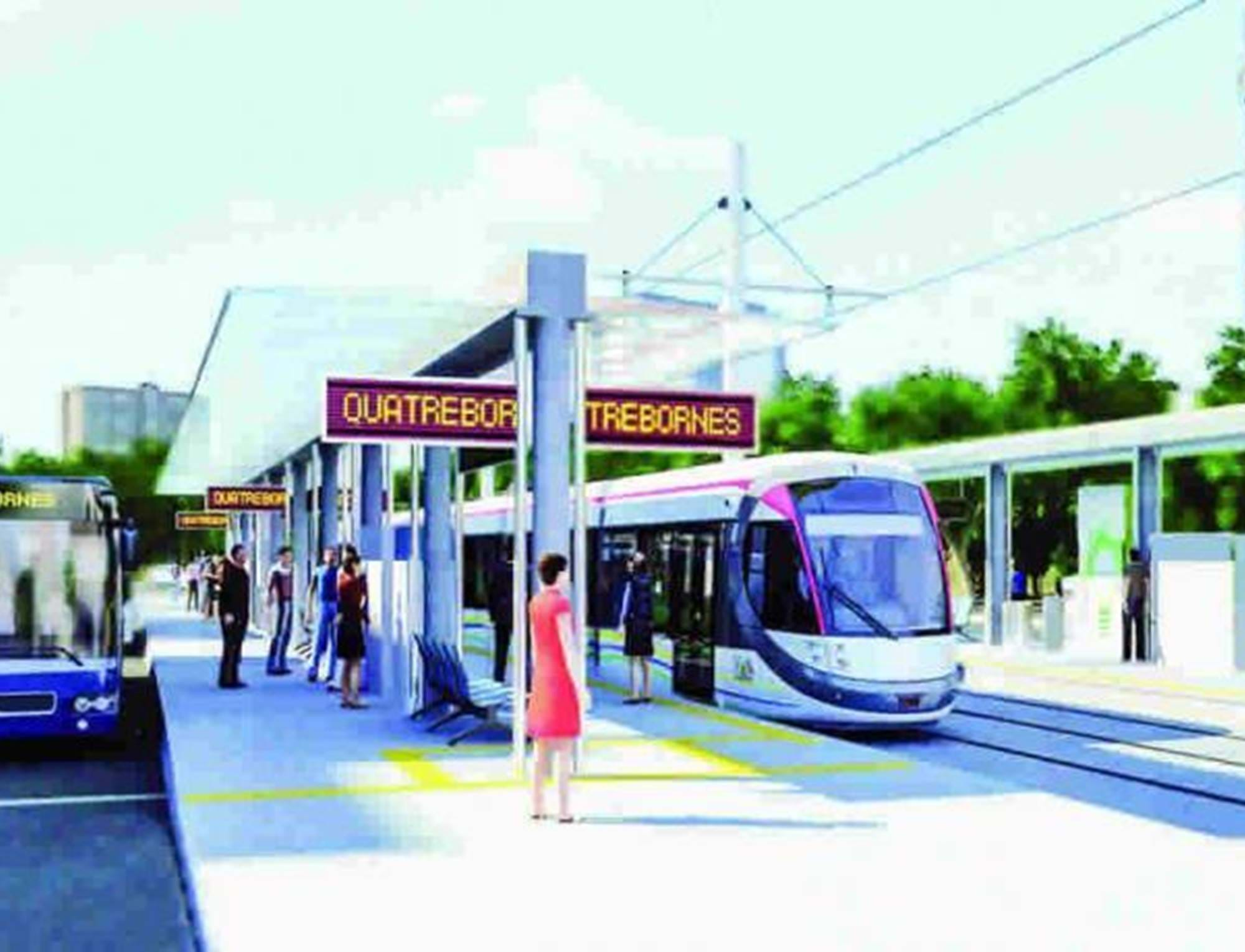 Public transport in Mauritius
06th May 2019
Mauritius is one of those rare destinations that offer wild-hearted travellers and discerning jet setters alike a tranquil oasis, filled with novel experiences and incredible activities. But what certainly adds to the appeal of this glittering gem is that many airlines actually fly directly to the island, and being fairly small, the destination is easy to explore in its entirety (almost everything is one to two hours away at most). With an activity to suit every type of traveller - from zip lining and hiking to an array of water sports, a host of sensational historic sites to be discovered and of course, gorgeous tropical surrounds that warrant exploring - there's nothing not to love about this gorgeous idyll.
From an excellent and safe public transport system to a variety of other methods of transportation, here's how you can get around easily in Mauritius:
Buses
Public transport in Mauritius is of a high standard. The bus service is not only safe, buses are also very cost-effective and allow you to explore the main hubs of the island fairly easily as well as meet some of the incredible locals. The one downside is that buses often take a bit longer than other forms of transport in Mauritius and something to keep in mind if travelling in the height of summer, is that many of the buses in Mauritius aren't air-conditioned; air-conditioned buses are only available for certain routes.
Bus tickets in Mauritius are paid for with cash (so make sure you have some on you if you want to travel on the buses and keep in mind that you might be charged for an extra seat if you are travelling with overly large luggage) and many of the conductors are friendly and helpful, often assisting tourists with directions and routes. The buses you will find in Mauritius are both private and government-run, and include the National Transport Corporation, Mauritius Bus Transport and United Bus Service, to name but a few of them.There is also an express bus service that runs from Port Louis and has stops in the north and south of the island, as well as major cities and towns (these tend to be air-conditioned). 

Generally, the bus routes in the bigger cities are open between 05:30 and 20:00 and in the rural areas they tend to run between 06:30 and 18:30. There is a service that runs from Port Louis to Curepipe that closes a little later at about 23:00. On the most popular routes, there is a bus every 15 minutes or so, but they are slightly less frequent on the express routes and in the rural areas, and you might have to change buses at some point depending on your destination.

Taxis
One thing is for sure, there's no shortage of taxis in Mauritius and you can almost always find them around the airport and near some of the major hotels or tourist hubs. Taxis are by far one of the best and easiest ways to get around Mauritius but they can also be a little more on the expensive side, especially if you are travelling far.
Be very careful which taxis you choose - you want them to be reputable, licensed and metered (they should also have taxi signs on top of the car and their routes on the sides of the vehicle). If you're not sure which to choose, rather ask your hotel o refer taxi companies they trust. The roads can be a little tricky to traverse if you are not used to them (they are often narrow, and lined with people and animals), so hiring a taxi is a phenomenal way to explore the island, and many of the drivers are very knowledgeable.
Car hire
For those that are comfortable with driving in foreign countries (keep in mind it will be on the left side of the road), and prefer not to take the public transport in Mauritius for whatever reason, then hiring a car is a great option. Both local and international car hire companies exist in Mauritius, but it's important to opt for a reputable company that you trust and that has an enterprise license. As is the case all over the world, there are some terms and conditions associated with renting a car, the most important being that you will need to have a driver's license (foreign licenses are accepted) and you will need to be over 18 years of age.
Helicopters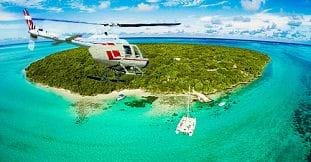 For those who prefer to travel in style (and with a bird's eye view of the gorgeous island) then helicopter transfers are available. You can also arrange to have a helicopter for a sightseeing tour for an experience to remember. These services are offered by Air Mauritius and the Police Force of Mauritius.
Bicycles or motorbikes
If you are travelling short distances or wanting to travel the island according to your own rhythm, a great way to do that is by hiring a motorbike or bicycle. Many hotels offer bicycle rentals or bicycle tours and motorbikes (or scooters) are available to rent across the island. This is also a fairly inexpensive way to see Mauritius and offers a lot of flexibility.
Boats
Being a tropical paradise there are few ways better than exploring Mauritius and its surrounding islets then by boat. There is a huge array of options when it comes to boat trips and excursions - from magical sunset champagne cruises, glass-bottom boat trips and catamaran cruises to speedboat transfers, day-long sightseeing trips and island hopping experiences, there's something here for everyone. 
 
Trains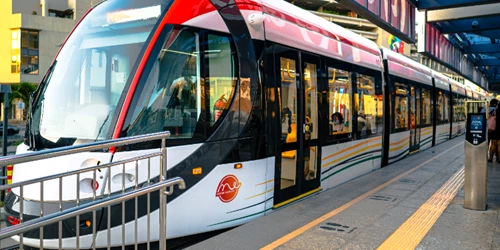 When it comes to travelling long distances, trains are usually a good idea. Mauritius have a tramway rail system in place which goes from Curepipe to Port-Louis. It is a great, confortable and quick way to go visit our Capital. More routes are plan to open in the coming years to the coast.