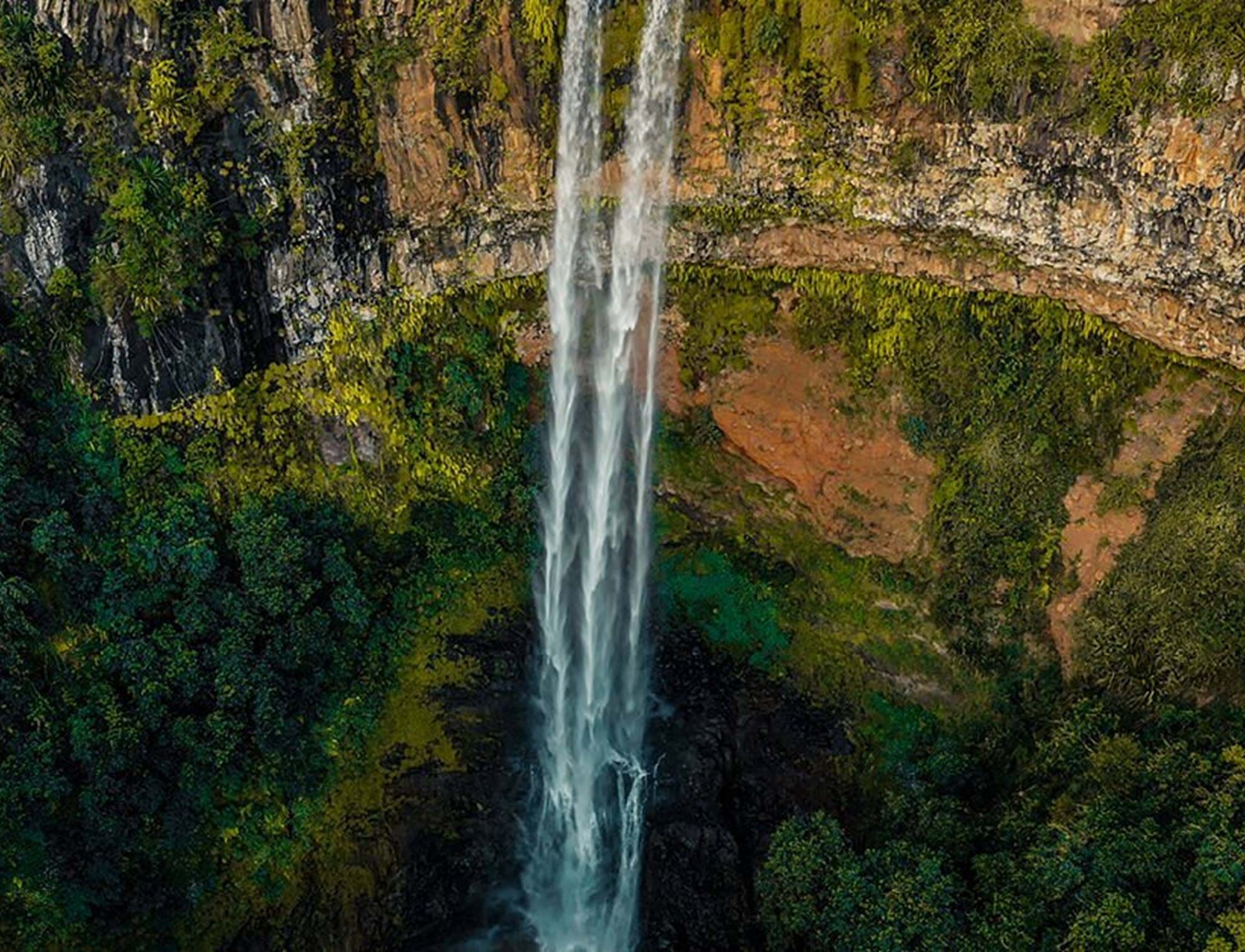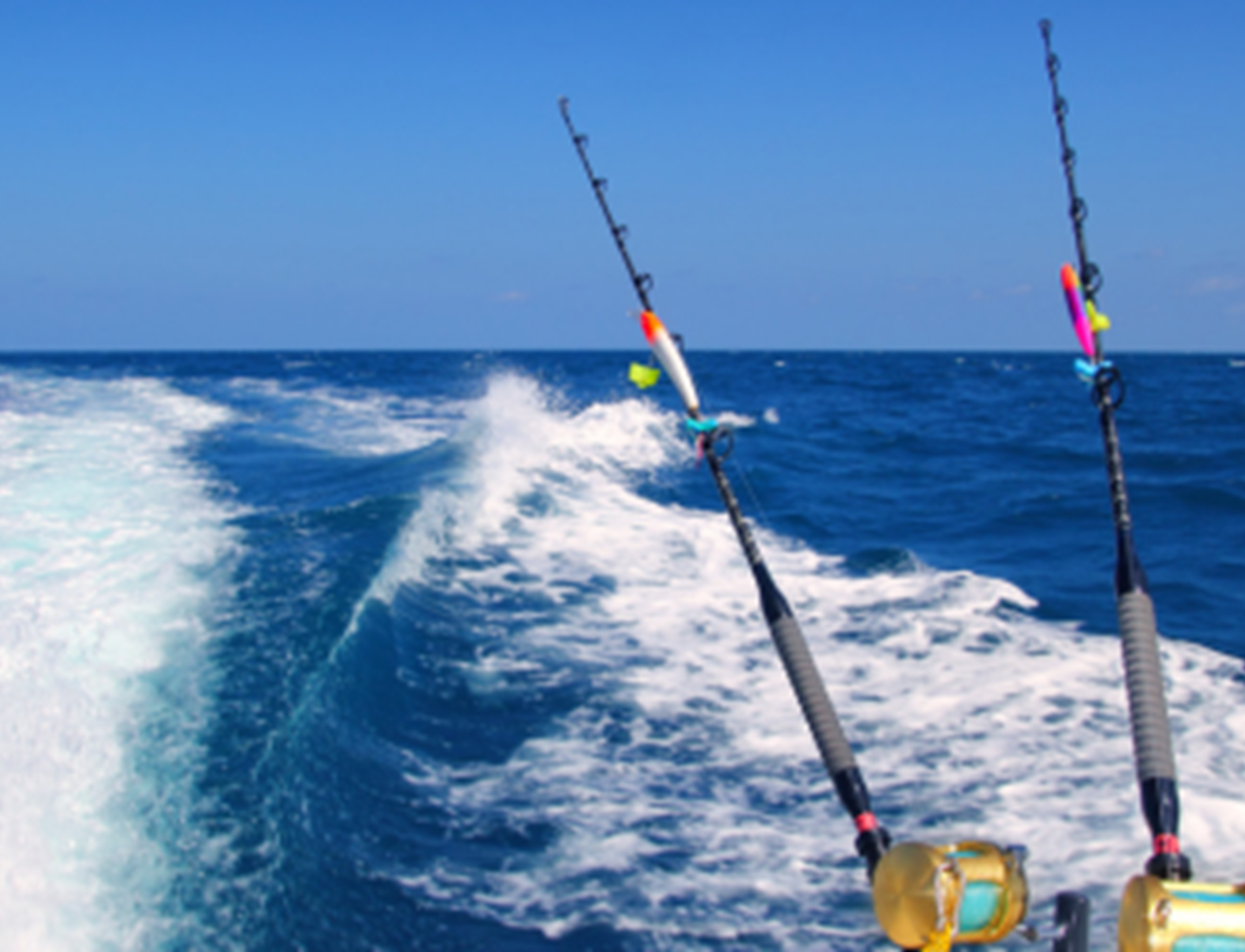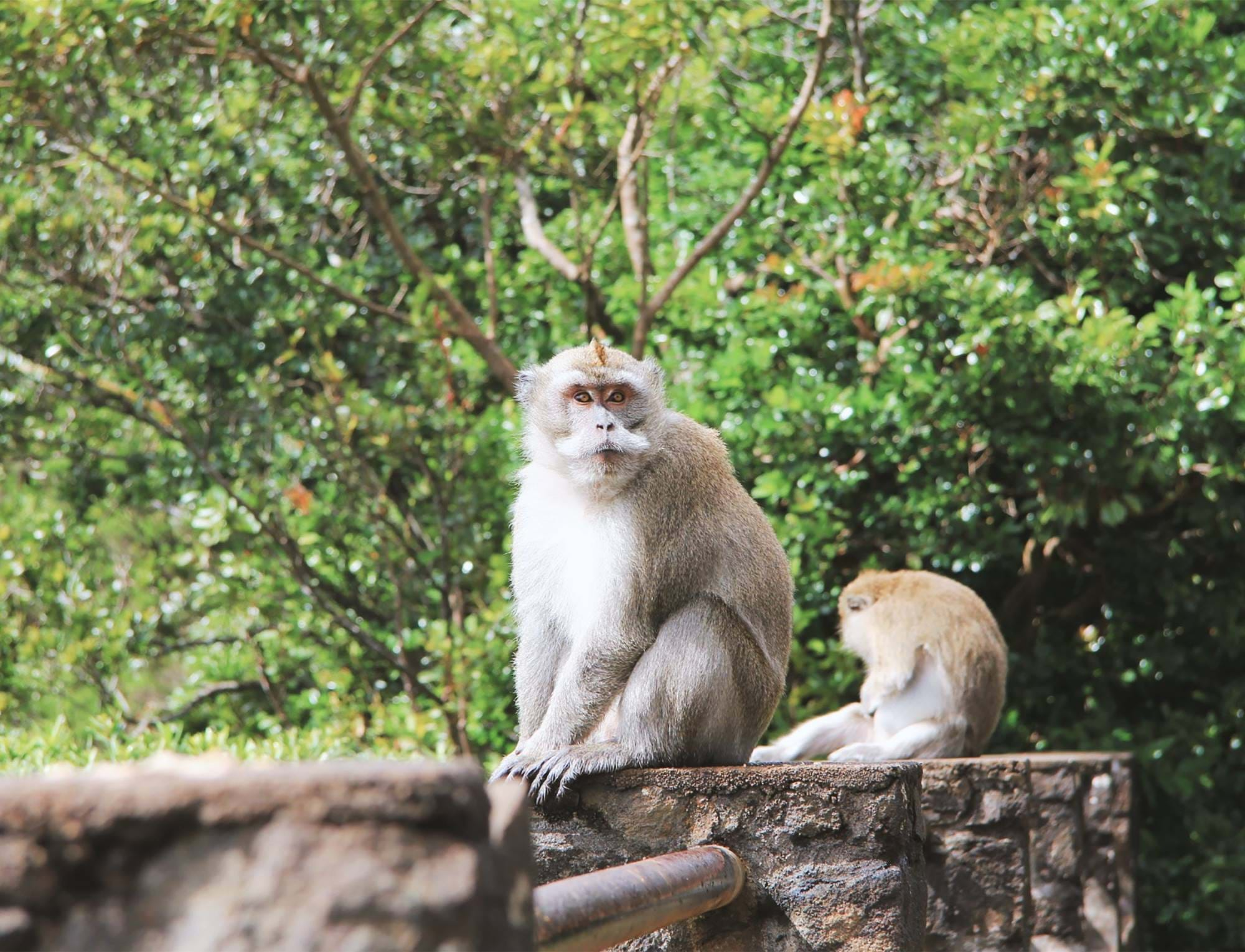 10 Things to do in the West Coast
17th July 2023
Welcome to the West Coast of Mauritius, where adventure and natural beauty collide. From world-renowned diving spots to stunning national parks and thrilling activities, this destination has something for everyone. Here are the top 10 things to do in this vibrant region.
1. Diving in the best spots in the world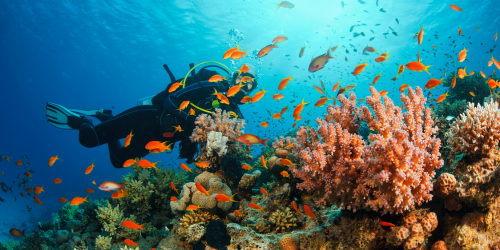 Experience the awe-inspiring underwater world of the West Coast of Mauritius with world-class diving opportunities. Dive into crystal-clear waters teeming with vibrant marine life and discover why this destination is hailed as one of the best diving spots in the world. Explore breathtaking coral reefs, encounter exotic fish, and marvel at the diversity of underwater landscapes. From beginners to seasoned divers, the West Coast offers a range of diving experiences to suit all skill levels. Immerse yourself in this captivating realm of beauty and tranquillity as you witness the colourful wonders beneath the waves. Prepare to be enchanted by the mesmerising marine ecosystem that awaits you on your diving adventure along the West Coast of Mauritius.
2. Golf at Tamarina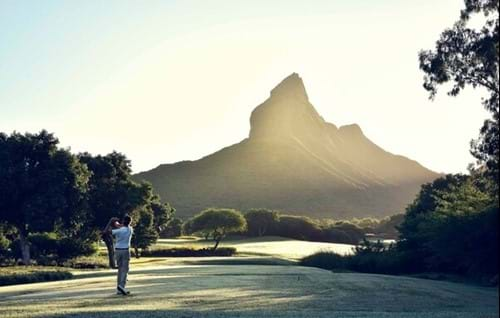 Tamarina Golf Club, located on the enchanting west coast of Mauritius, offers a heavenly setting. This world-class golf destination offers an unparalleled experience for golfers of all levels. Set against a backdrop of pristine beaches and lush mountains, Tamarina features an 18-hole championship course designed by renowned architect Rodney Wright. No matter if you are a seasoned golfer or a beginner looking for a leisurely course, Tamarina offers a memorable golfing experience. Take in the breathtaking views, feel the gentle ocean breeze and perfect your swing in this golfer's paradise. Enjoy an exceptional golfing adventure at Tamarina, where every swing is accompanied by the magic of Mauritius.
3. Casela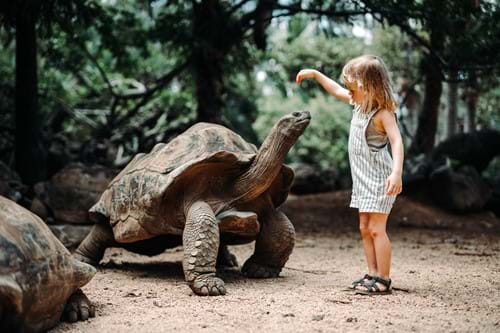 Embark on a thrilling wildlife encounter at Casela Nature Park, nestled on the captivating West Coast of Mauritius. This extraordinary park invites adventurers of all ages to immerse themselves in a world of natural wonders. Discover a diverse array of wildlife species, from majestic lions and playful zebras to colorful birds and fascinating reptiles. Casela offers an array of exciting activities, including safari tours, interactive animal encounters, and adrenaline-pumping adventures like ziplining and canyoning. Unleash your adventurous spirit as you explore the park's lush landscapes, witness breathtaking panoramic views, and create unforgettable memories. Casela Nature Park is a sanctuary where nature and adventure harmonise, offering an extraordinary experience that will leave you in awe of Mauritius' vibrant wildlife.
4. Cascavelle Shopping Centre
Shop 'til you drop at Cascavelle Shopping Centre: With around 60 shops and restaurants, Cascavelle Shopping Centre is a shopper's paradise. Browse Mauritian fashion stores, indulge in delicious cuisine, and demo your bowling skills.
After a satisfying shopping spree, tantalise your taste buds at the various restaurants and cafes offering delectable cuisine. Looking for some entertainment? Test your bowling skills or dance the night away at the on-site nightclub. Cascavelle Shopping Centre is not just a shopping destination, but a place where you can immerse yourself in a world of fashion, food, and fun.
5. Hiking at Black River Gorges National Park or at Le Morne, a UNESCO World Heritage site
Set off on a scenic adventure through the wonders of nature at Black River Gorge National Park or Le Morne Mountain. Put on your hiking boots and prepare to be captivated by the lush landscapes and diverse ecosystems that await you. The Black River Gorge National Park offers winding trails that take you through pristine forests, revealing waterfalls and endemic wildlife along the way. You can also explore the iconic site of Le Morne, a UNESCO World Heritage Site, where towering cliffs and panoramic views of the turquoise sea provide an impressive backdrop for your hike. No matter if you opt to hike through dense forests or conquer majestic cliffs, these hikes promise an indelible encounter with the magnificence of nature.
6. Local cuisine at Flic en Flac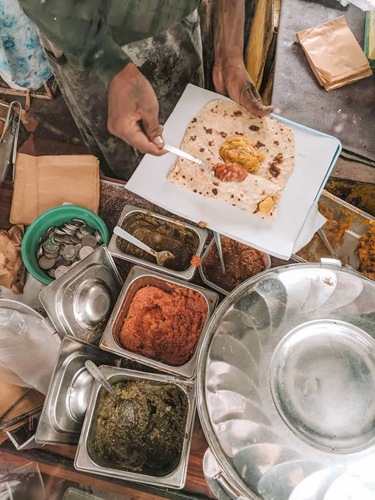 As you traverse the vibrant public beach of Flic-en-flac, let the tantalising street food, such as the irresistible "Farata" flatbread and aromatic "Mine Bouille" noodles, enchant your senses.
For a truly authentic experience, savour a homecooked meal prepared with love by a local. Known for their hospitality, Mauritians might invite you into their homes for a meal. Alternatively, visit a guest house like 'Mama Hélène So Lakwizine' in Flic en Flac, where Mama Helene cooks Mauritian dishes in traditional "karay"" under her veranda.
Relish the exuberant flavours of "Rougaille Saucisses", a Creole sausage dish, or the aromatic spices of a Mauritian chicken curry. Let your taste buds guide you on this foodie journey through the heart and soul of the West Coast, where every bite is a fascinating tale of Mauritian cuisine.
7. Experience Your Sunlife at Sea: Catamaran Cruises, Big Game Fishing, Swim with Dolphins, and Island Hopping at Ile aux Benitiers and Crystal Rock.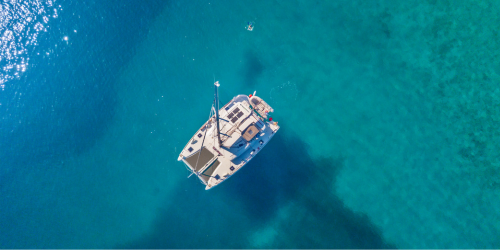 Embark on the ultimate water adventure and enjoy the sunshine of Mauritius with our extraordinary sea experiences. Climb aboard a luxury catamaran cruise, where you'll sail on crystal clear waters, caressed by gentle breezes and surrounded by breathtaking coastal views. Venture to the enchanting Ile aux Bénitiers and admire the iconic Crystal Rock, which stands majestically on the sparkling sea. Explore this pristine island paradise and enjoy the tranquillity of the white sandy beaches.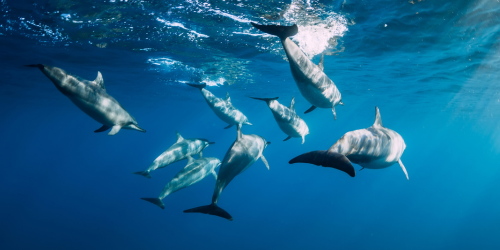 Deep dive into the magic of swimming with dolphins in their natural habitat and admire their graceful beauty up close. Dive into the turquoise depths and discover coral reefs vibrant with life on a thrilling snorkelling adventure. Feel the exhilaration of big game fishing as you cast your line and test your skills against powerful ocean creatures.
8. Day at Tamarin – visit of Salt Pans and Martello Tower, Surf in Tamarin Bay, SUP in the River, Street Food at the Bay.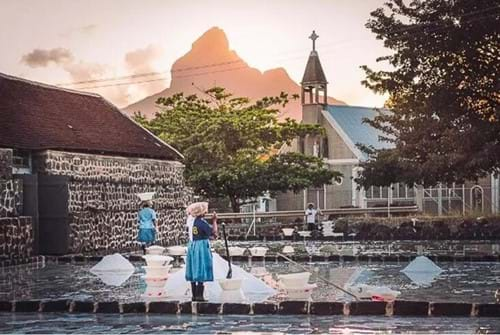 Immerse yourself in a captivating day in Tamarin, where natural wonders and vibrant culture intertwine to create an unforgettable experience. Begin your journey by exploring the historic salt pans, where age-old techniques are used to produce the finest sea salt. Immerse yourself in a wealth of history by visiting the iconic Martello Tower, a testament to the island's colonial past.
For adrenaline seekers, Tamarin Bay awaits you with its world-class surfing waves. Ride the waves and feel the exhilaration as you make your way through this huge bay, surrounded by breathtaking coastal scenery. You can also enjoy the tranquillity by embarking on a stand-up paddleboard adventure along the scenic river, immersing yourself in the unspoiled beauty of the landscape.
No visit to Tamarin is complete without indulging in the bay's lively street food, namely the famous "Boulette de la Baie". Delight your taste buds with a culinary journey, savouring the flavours of local delicacies in the lively atmosphere of the waterfront.
9. Horse riding at Flic en Flac or Le Morne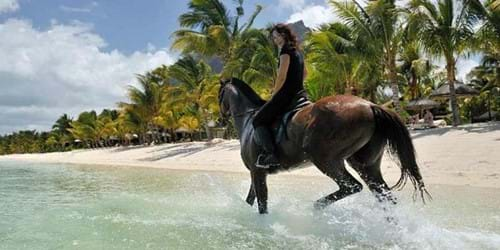 Unleash your inner horseman and take a spellbinding equestrian experience in Flic en Flac or Le Morne. Discover the pristine beaches and lush landscapes of Mauritius' west coast from the saddle of a majestic horse. Whether you are a seasoned rider or a novice, these idyllic locations offer a variety of trails suitable for all levels, including a little sea bathing with your equine companion. Soak in the harmonious connection between rider and horse, and embark on an unforgettable journey through the natural wonders of Mauritius. Create unforgettable memories by discovering the beauty of the island from a unique perspective.
10. Seven Coloured Earth at Chamarel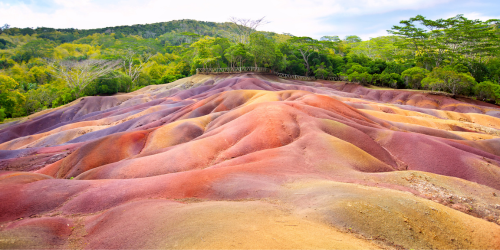 Prepare to be enchanted by the spellbinding natural phenomenon known as the Land of Seven Colours at Chamarel. Nestled in the heart of Mauritius, this mesmerising geological wonder reveals a surreal landscape of vibrant hues and rolling dunes. A testament to nature's artistic mastery, the land displays a kaleidoscope of reds, browns, yellows and purples, the result of volcanic activity and mineral-rich soil. Don't forget to capture the moment with your camera, as the Seven-Coloured Earth provides an Instagram-worthy backdrop.
A visit to Chamarel is an opportunity to observe the wonders of nature and contemplate the beauty and diversity of our planet. Let the Seven-Coloured Earth fire your imagination and leave an indelible mark on your Mauritian adventure.
In conclusion, the West Coast of Mauritius offers a diverse range of experiences, from thrilling adventure to natural beauty and rich culture. Whether you're a nature lover, a foodie, or an adrenaline junkie, this region has something to offer. Explore our top 10 things to do and discover the magic of the West Coast for yourself.