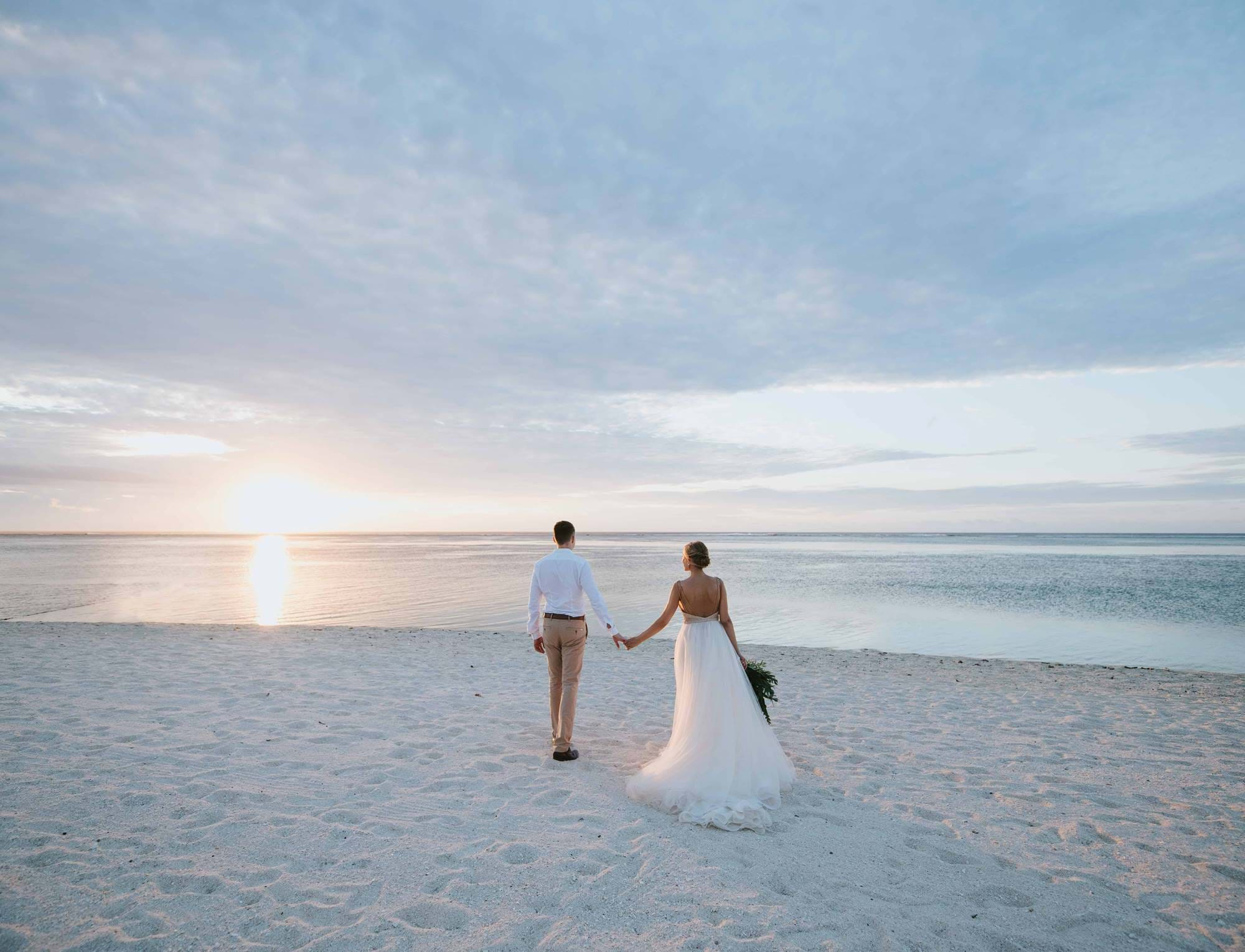 Wedding in Mauritius - 10 Things You Need to Know
27th October 2017
Postcard-perfect beaches fringed by palm trees, inviting turquoise waters, delectable local dishes and an eclectic culture—there are few places to get married as magnificent as Mauritius. And if you and your significant other have decided on this incredible tropical island as the destination for your wedding, you have made an outstanding choice. The very thought of your fairytale wedding in Mauritius probably makes you want to secure a date and send out the invitations pronto. But planning a destination wedding can be a little challenging, so to ensure that the process is stress free and the outcome is everything you could want, here's a list of ten things you need to know about getting married in Mauritius:
1.  It's best to plan in advance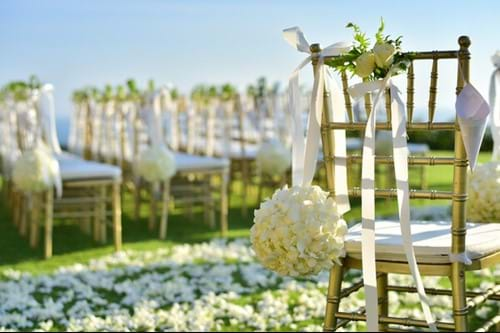 While the excitement of getting married in Mauritius is probably difficult to contain, it's a good idea to give yourself adequate time to plan your dream wedding. While it's possible to plan one in a couple of weeks, if you have a flexible timeline, it's advisable to give yourself a few months to create your perfect day. That way, you have the opportunity to plan everything down to the finest detail and it heightens your chances of getting your first choice of venue, accommodation (especially over busy periods) and vendors (such as makeup artists and photographers).
2. Not all seasons are created equal
Generally speaking, Mauritius boasts a mild tropical climate and has some exceptional days year around (the yearly average temperature sits at approximately 23 degrees), but due to its varying terrains, temperatures can differ from one part of the island to the next. Having said that, October is historically one of the best months to get married with its exquisite weather, long daylight hours and low chance of rainfall.
While November and December are also popular—being the height of summer—they are some of the hottest and busiest months on the island, so you  might want to consider a shoulder month, such as May where the weather is still warm but not quite the intense heat of December, or the humidity of the rainy season (from January to April). And if you don't want to risk the chance of a windswept wedding, it's best to avoid July and August.
When planning your wedding in Mauritius, it's important to keep in mind that 'tropical weather' can be both idyllic and a little unpredictable—so make sure that you always have a plan b (especially if you're planning on having a beach wedding).
3. You may need a little patience
Part of the charm of this magical island is its friendly, passionate and slightly laid back people. This may mean that while your wedding arrangements are extremely important to them, responses may take a bit longer than you might expect, even at the finest establishments. Once you understand that this is simply the modus operandi, you can pace yourself accordingly and not let it become an unnecessary stressor. It's also important to summarise all discussions and arrangements in your emails clearly to ensure all parties are on the same page to avoid any chance of misunderstandings.
4. There are incredible wedding packages available
While getting married in Mauritius has ample obvious benefits, finding a venue from afar can be difficult. That's why opting to have it at a resort or hotel that offers exceptional wedding packages is an excellent alternative to doing everything yourself. Choose from the wide array of stellar resorts across Mauritius and the various packages they have on offer (which range from intimate weddings for just the two of you to bigger weddings). While you are looking at your options, remember, experience counts—you'll want to choose a venue that has been doing weddings for a while and is not looking for a 'proof of concept' opportunity. You might also want to ask if your wedding will be the only one hosted at that resort on your chosen date. Having an exclusive venue is vital.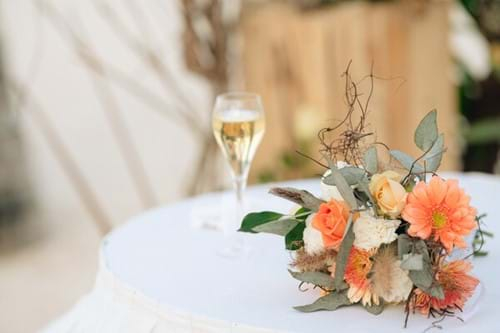 The perks of choosing a wedding package at a resort are manifold: the resort will help with all of the wedding logistics (from the cake and bouquet to the music and vendors), you and your guests will have access to top class facilities and activities, and you can rest assured that you have a team of experts at hand to ensure that you not only have the perfect day but an exceptional stay for the entire wedding party during their stay.
5. Wedding coordinators are key
Part of your reason for getting married in Mauritius is probably to be able to leave the stresses of daily life behind you, and one way to really achieve that, and to ensure you have an amazing time in Mauritius is to hire someone to help you plan your wedding. One of your prerequisites when choosing the ideal resort or hotel should be to find one with a superb in-house wedding coordinator. They can help you to choose the best venue to match your vision, find the top vendors in the area, help you to create the perfect timeline (those golden hour photo opportunities can't be missed) and offer expert advice to ensure your day unfolds exactly as you want it to. Unfortunately, things can go wrong on your wedding day, but by hiring a good coordinator, you may only find out about it after the wedding, when everything has been taken care of seamlessly.
6. There is a plethora of venues to choose from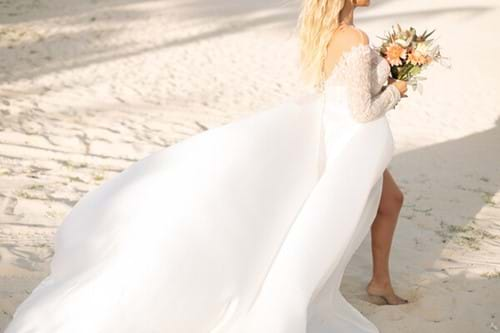 A wedding in Mauritius doesn't mean it has to be on the beach. In fact, most resorts have multiple venue options—from rolling green lawns surrounded by lush tropical gardens to elegant interiors. If you would like something more traditional, you can choose to have your ceremony in a church.
7. You will need to factor in travel time
If you decide to have your ceremony at a church and your reception at a hotel or resort, it's vital to factor in travel time (to keep your day on track as well as to ensure you are not late for the person officiating your wedding). The roads in Mauritius are narrow and winding and it could take at least an hour to get to the nearest church from your resort.
8. There may be 'minimum stays' involved
It's normal for hotels or resorts with wedding packages to request a minimum of between three and seven days stay before your wedding day. This gives you the wonderful opportunity of being able to finalise details, explore the island and relax before the day with the peace of mind that everything is in place and that your day is going to be nothing short of spectacular.
9. There are blissful ways to relax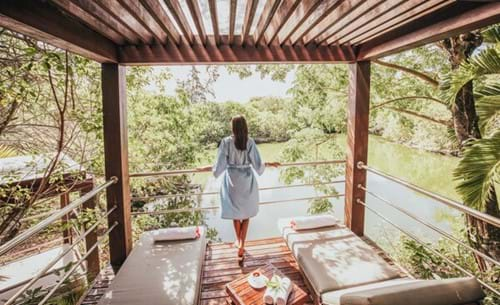 As your big day draws nearer, it's important to indulge in some pre-wedding pampering. And what better place in the world to do so than in Mauritius? There is certainly no shortage of incredible spas to choose from on this paradisiacal island, and if you have booked at a luxury resort, you'll probably find the perfect spa a stone's throw from your bridal suite. Most of the spas have the luxurious classics; a range of massages, facials, wraps and other body treatments, but given the occasion, why don't you spoil yourself (and your bridal party) with a spa package or an authentic, Mauritian-inspired signature treatment? Carving out some time for yourself before your big day is important to ensure you look and feel your best. Something to keep in mind in the days leading up to your wedding: the Mauritian sun is strong, even when it's overcast, so be sure to wear sunscreen at all times.
10. There are a few legalities
In order to be legally married in Mauritius, you'll need to be aware of a few things. The first is that you and your spouse-to-be will both need to provide a number of different documents; two copies of your birth certificates (certified no later than three months prior to the wedding), two passport photographs, the first six pages of your passports, and any legal documentation regarding any previous marriages, name changes or death of a spouse. All of these documents need to be in English (or translated and certified) and sent to your chosen hotel or resort eight weeks prior to your wedding in order for them to process the documents and send them on to the Registrar of Births, Deaths and Marriages.
The second is that the originals of these documents need to be brought on the day to the ceremony. The third is that you will need to sign affidavits in Port Louis prior to the ceremony (another reason why the minimum stay days are useful). And the fourth is that you will need two witnesses to sign the marriage certificate on the day. If you are planning to come here without any guests, the resort or hotel you have booked your wedding package through will be able to assist you with witnesses.
It's vital to note that wedding ceremonies on the island generally take place from Monday to Friday (except on public holidays) and the date is naturally dependant on the registrar's availability (unless you are getting married in a church). Also, it's crucial to know that if you don't want to be married in community of property, you need to obtain a prenuptial agreement before arriving in Mauritius. There may be some other legalities pertaining to your specific situation, so it is essential to do additional research—or find out from your wedding coordinator—to ensure that all your bases are covered.
If you are getting married in Mauritius and searching for the quintessential venue, then look no further than Sunlife resorts. Our magnificent resorts serve as idyllic island venues and our highly skilled staff will be able to take care of every detail for you, ensuring that your momentous day is nothing short of perfect. Contact us to inquire about our exceptional wedding packages.