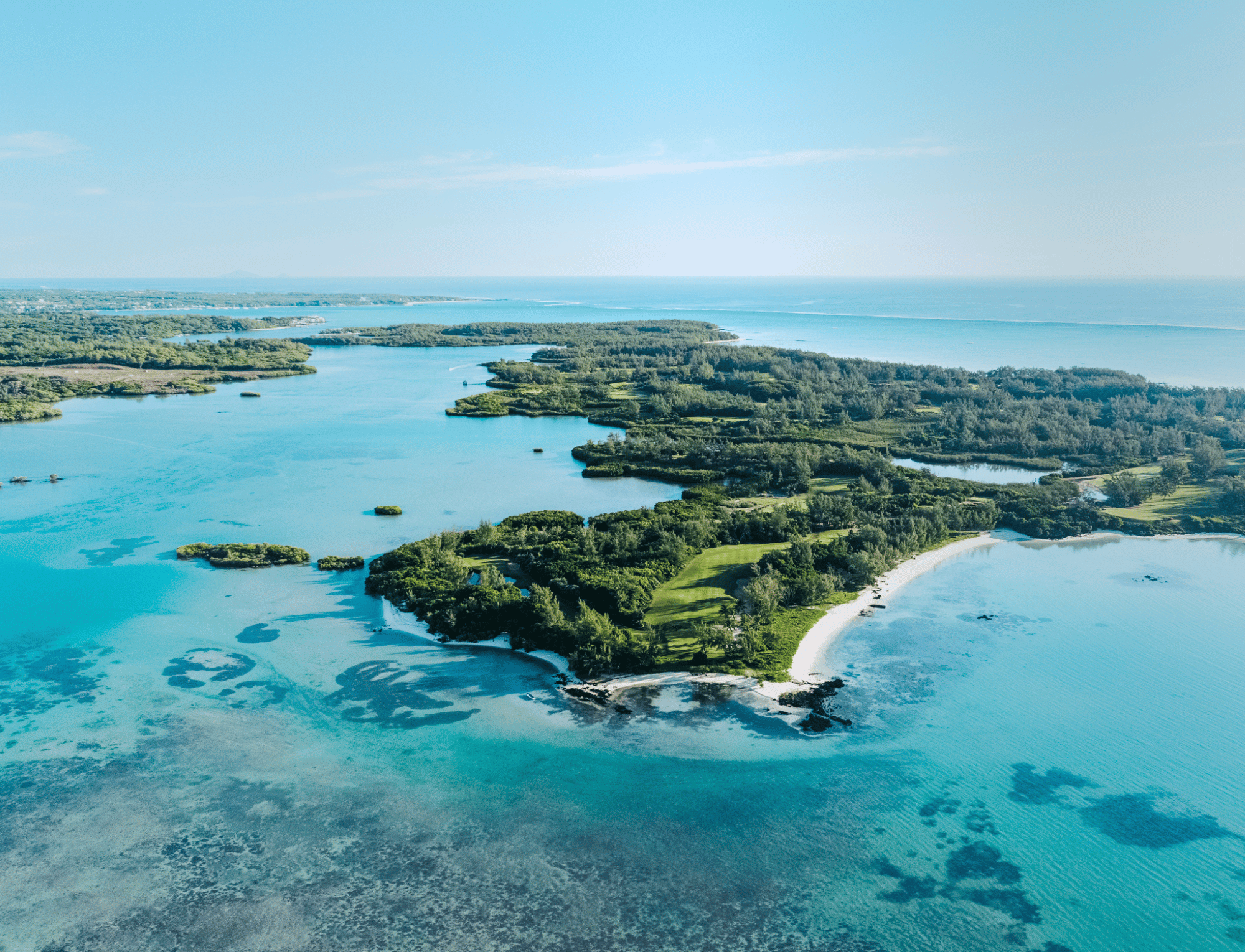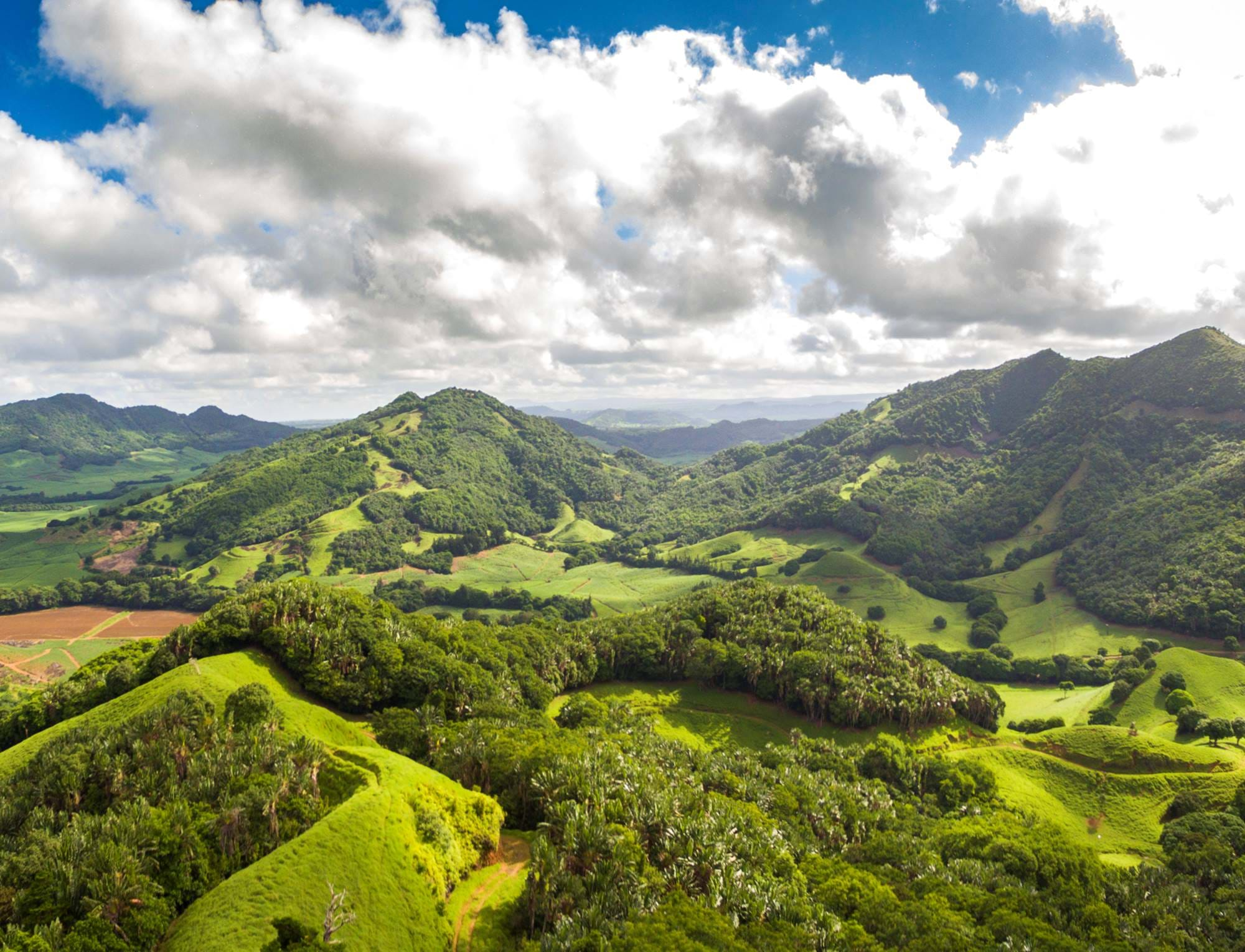 10 Things to do on the East Coast
19th June 2023
Begin your journey in Mauritius where the first light of day appears. The East Coast of the island is a destination that truly embodies the island's warmth and shine. With its stunning beaches, vibrant culture, and an array of exciting activities, this location is perfect for travellers seeking an unforgettable experience.
To help you make the most of your trip, we have compiled a list of the top 10 things to do on this untamed coast.
1. Belle-Mare Ruins and Bras d'Eau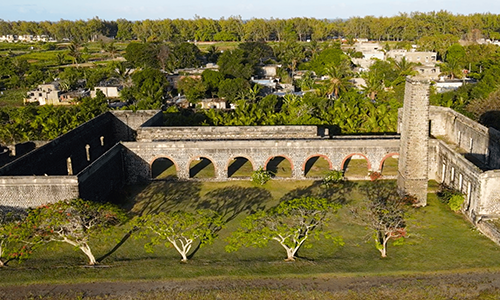 PHOTO CREDIT: Will Tev
An excellent way to kick off your day is to take a bike from our resorts and explore the Belle-Mare Ruins and Bras d'Eau. This scenic bike ride will take you through the lush landscapes of the East Coast, passing through historical ruins and natural reserves. The Belle-Mare Ruins, also known as the "Constance ruins" are remnants of an old sugar cane mill. These ruins stand as silent witnesses to a bygone era, where European settlers sought their fortunes on the island. The ruins are surrounded by verdant foliage and vibrant flowers, creating a striking contrast against the rumbling stone walls, arches, and faded structures. It's a place where history merges with nature, inviting contemplation and reflection.
Not far from the Constance Ruins, you'll discover Bras d'Eau, a coastal paradise that captivates visitors with its natural splendour. Bras d'Eau, meaning "Arm of Water" in French, is a tranquil estuary where a river merges with the Indian Ocean. The area is a haven for nature lovers and offers a diverse array of ecosystems, from mangroves and indigenous flora and fauna to sandy beaches and rocky shores.
2. Ganeshwari Mandir Temple and Sagar Shiv Mandir Hindu Temple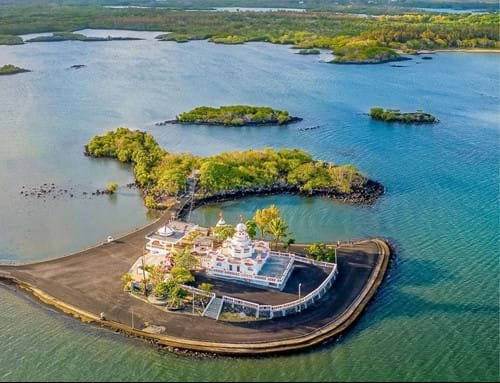 The Ganeshwari Mandir Temple and Sagar Shiv Mandir Hindu Temple in Poste de Flacq, Mauritius, are two magnificent spiritual sanctuaries. The Ganeshwari Mandir Temple, dedicated to Lord Ganesha, welcomes visitors with ornate carvings and vibrant colors. Inside, the main shrine houses a captivating idol of Lord Ganesha, creating an atmosphere of devotion. The Sagar Shiv Mandir Temple, dedicated to Lord Shiva, showcases a fusion of Indian and Mauritian architectural styles. Intricate sculptures and murals depicting Hindu mythology grace the temple's exterior. Within, a serene sanctum houses a mesmerizing lingam idol of Lord Shiva. Both temples serve as centres of spiritual significance, allowing devotees and visitors to offer prayers, engage in rituals, and experience the profound beauty of Hindu traditions. These temples in Poste de Flacq represent the deep-rooted faith and cultural heritage of the Mauritian Hindu community, providing a space for devotion and connection with the divine.
3. Island Hopping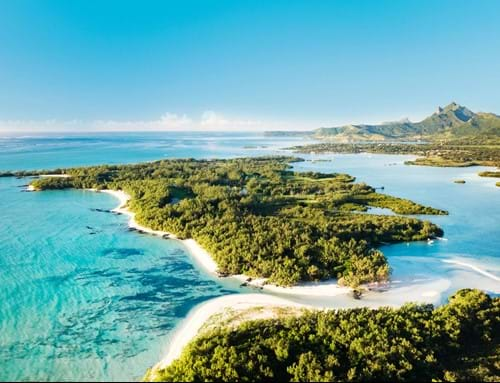 The East coast of Mauritius is dotted with several beautiful islets that offer picturesque landscapes, pristine beaches, and vibrant marine life. Some of the notable islets on the East coast of Mauritius include:
Île aux Phares (Ilot Fouquets): Located near the coastal village of Trou d'Eau Douce, Île aux Phares is known for its historic lighthouse and serene beauty. It features a secluded beach and offers opportunities for swimming, snorkelling, and relaxation.
Île aux Cerfs: One of the most famous islets in Mauritius, Île aux Cerfs is renowned for its stunning white sand beaches, crystal-clear lagoon, and lush vegetation. It offers a range of water sports activities, beachside restaurants, and a golf course.
Îlot Mangénie: Situated close to Île aux Cerfs, Îlot Mangénie is a private island retreat that exudes tranquility and natural beauty. It offers pristine beaches, turquoise waters, and exclusive amenities for visitors to enjoy a day of relaxation.
Île aux Aigrettes: Although not directly on the East coast, Île aux Aigrettes is located off the south-eastern coast of Mauritius and is worth mentioning. It is a nature reserve that showcases the island's unique flora and fauna, including the endangered Pink Pigeon and Aldabra Giant Tortoise.
These islets provide opportunities for day trips, water sports, beach activities, and exploration of Mauritius' natural wonders. Each islet has its own distinct charm and allure, inviting visitors to immerse themselves in the beauty of the Indian Ocean and create unforgettable memories.
4. Grand River South East Waterfalls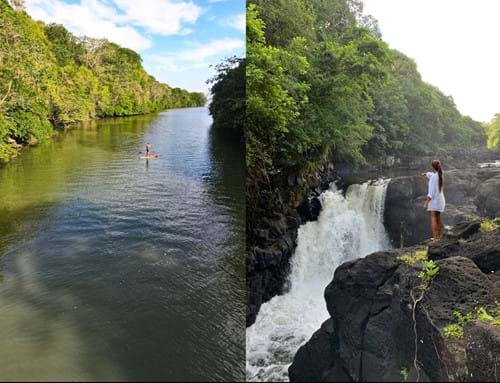 PHOTO CREDIT: Will Tev
Discover the enchanting Grand River South East Waterfalls on Mauritius' East Coast. Accessible by land or boat, this hidden gem immerses you in a lush jungle paradise. Hop on a scenic boat ride from Trou D'eau Douce, gliding along the river amidst tropical greenery and playful monkeys. Experience the thrill of a safe jump or simply admire the awe-inspiring power and beauty of the falls. Feel the gentle mist on your skin and embrace the tranquillity of this secluded oasis.
Alternatively, embark on a picturesque hike, guided by dappled sunlight. The Grand River South East Waterfalls embody the warmth and radiance of Mauritius' East Coast, captivating all who seek its wonders.
5. Grand Port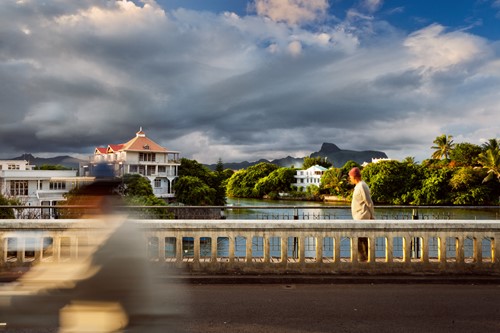 PHOTO CREDIT: https://www.madame-oreille.com/
Head off on a journey to the historic region of Grand Port, where a treasure trove of cultural heritage awaits you. Plunge into the rich history and crafts of this captivating destination. Explore the bustling craft scene, where skilled artisans intricately weave traditional baskets from vacoas and expert pirogue carpenters create authentic wooden boats. Discover the vestiges of the past at Fort Fréderick Hendrick, the oldest stone building in the Indian Ocean, which bears witness to the island's maritime history. Discover the museums and immerse yourself in the fascinating stories of Grand Port, the former main port of Mauritius. Grab a bike and embark on an unforgettable adventure through time, soaking up the stories and marvelling at the cultural tapestry of Grand Port.
6. La Vallée de Ferney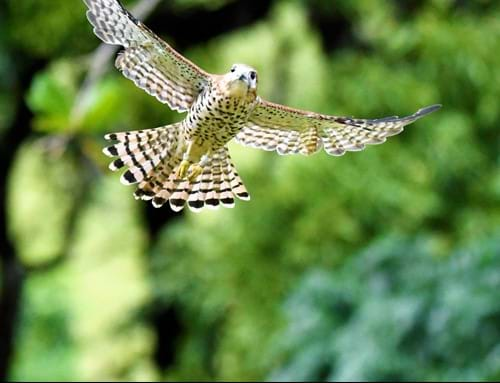 Uncover the allure of Vallée de Ferney, a captivating nature and wildlife sanctuary nestled on Mauritius' East Coast. This serene 200-hectare reserve beckons adventurers to explore its lush forests and encounter the island's extraordinary flora and fauna. Follow the 3km track through native woodlands, where Ebony trees, Coffea Mauritania, and Traveller's Trees grace the landscape. Keep an eye out for the rare Mauritius Kestrel and Mauritian Flying Fox as you immerse yourself in this haven of biodiversity. Vallée de Ferney is not only a nature refuge but also a picturesque retreat, offering stunning vistas that will leave nature enthusiasts in awe. Join guided tours to delve deeper into Mauritius' indigenous wonders and cherish this extraordinary encounter with nature.
7. Le Cafe des Arts at Trou D'eau Douce.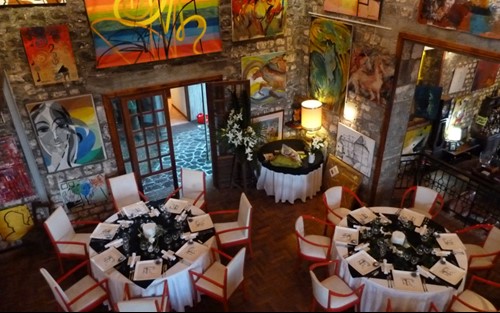 Discover Le Cafe des Arts, an extraordinary culinary experience nestled within the enchanting ruins of an old mill, adorned by a magnificent sprawling banyan tree on the East Coast of Mauritius. Step into a world where delectable cuisine meets masterful art, as you dine amidst captivating paintings inspired by the likes of Picasso and Modigliani. Immerse yourself in the enchanting ambiance, where every bite is accompanied by the strokes of creativity. Indulge in a culinary journey that transcends boundaries, accompanied by an exquisite collection of artworks that adds an unparalleled charm to your dining experience. Let Le Cafe des Arts transport you to a realm where culinary delights and artistic brilliance intertwine, leaving you with a truly unforgettable and sensorial encounter.
8. Flacq Market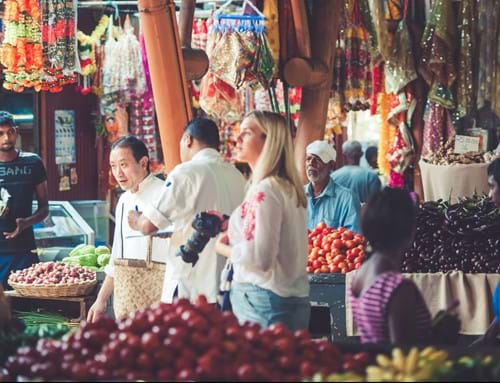 For those interested in shopping and local cuisine, he vibrant atmosphere of Flacq Market is the place to go, a bustling hub of local culture and flavours on the East Coast of Mauritius. It offers an abundance of sensory delights, from the vibrant colours of fresh produce to the tantalizing aromas of authentic Mauritian cuisine. Explore the vibrant stalls, interact with friendly vendors, and discover a treasure trove of local spices, crafts, and souvenirs. Indulge in a culinary adventure as you sample delectable street food, bursting with authentic flavours and warmth. Flacq Market is not just a place to shop; it's an immersive experience that invites you to embrace the essence of Mauritius. Immerse yourself in the local way of life, and let the vibrant energy of Flacq Market leave a lasting impression on your senses.
9. Le Jardin des Epices et de la Vanille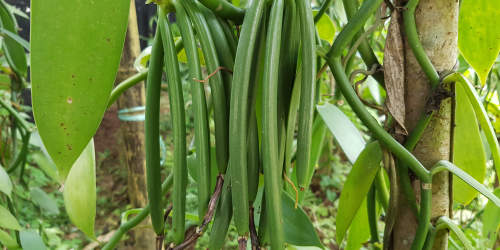 Step into a world of aromatic wonders at Le Jardin des Epices et de la Vanille on the East Coast of Mauritius. This enchanting spice and vanilla garden invites you to indulge in a sensory journey like no other. Explore the lush grounds adorned with a rich tapestry of spices, where the warm scents of cinnamon, nutmeg, and cloves fill the air. Discover the secrets of vanilla cultivation and savour its exquisite flavours through tantalizing tours and tastings. Immerse yourself in the fascinating history and traditions of spice production, while enjoying the warm hospitality of knowledgeable guides. Le Jardin des Epices et de la Vanille is a true delight for the senses, offering a unique and unforgettable experience that will leave you with a warm and satisfied glow.
10. Undersea walk at Belle Mare.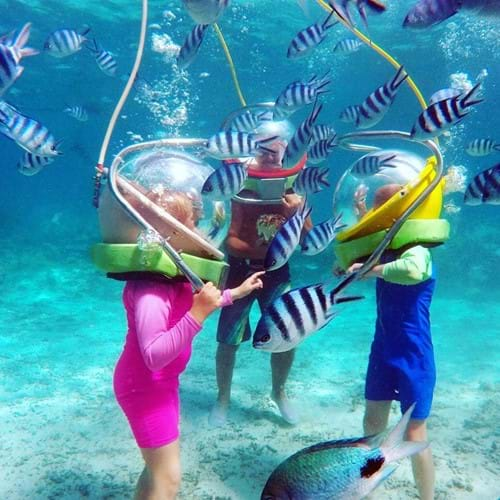 Dive into an extraordinary underwater adventure with the Undersea Walk at Belle Mare, located on the East Coast of Mauritius. Discover the mesmerizing beauty of the Indian Ocean as you walk on the ocean floor, surrounded by an abundance of vibrant marine life. This exhilarating activity allows you to explore the underwater world with ease, requiring no swimming or diving experience. Immerse yourself in the warm embrace of the Mauritian sea as you encounter colourful coral reefs and fascinating aquatic creatures up close. Capture unforgettable moments as you stroll beneath the waves, guided by experienced instructors who ensure your safety and enjoyment. The Undersea Walk at Belle Mare is an incredible opportunity to connect with the ocean's brilliance and create lasting memories.
The East part of Mauritius is a land of opportunity for all tastes. Whether looking for adventure, culture or a relaxing day at the beach, this unique lifestyle will make your experience unforgettable. Explore our 10 favourite spots and activities to experience the magic of the East Coast for yourself. Start your day with the sun's warm glow and let the ocean's light guide you on this exciting journey.
Disclaimer: While we strive to provide accurate and up-to-date information, please note that the experiences and activities mentioned in this blog post are based on general knowledge and personal opinions. We strongly recommend that you conduct your own research and exercise caution when participating in any activities or visiting any locations mentioned herein. Sunlife Hotel Management limited and its affiliates do not assume responsibility for any loss, injury, or inconvenience that may arise from following the suggestions or engaging in the experiences mentioned in this blog post.