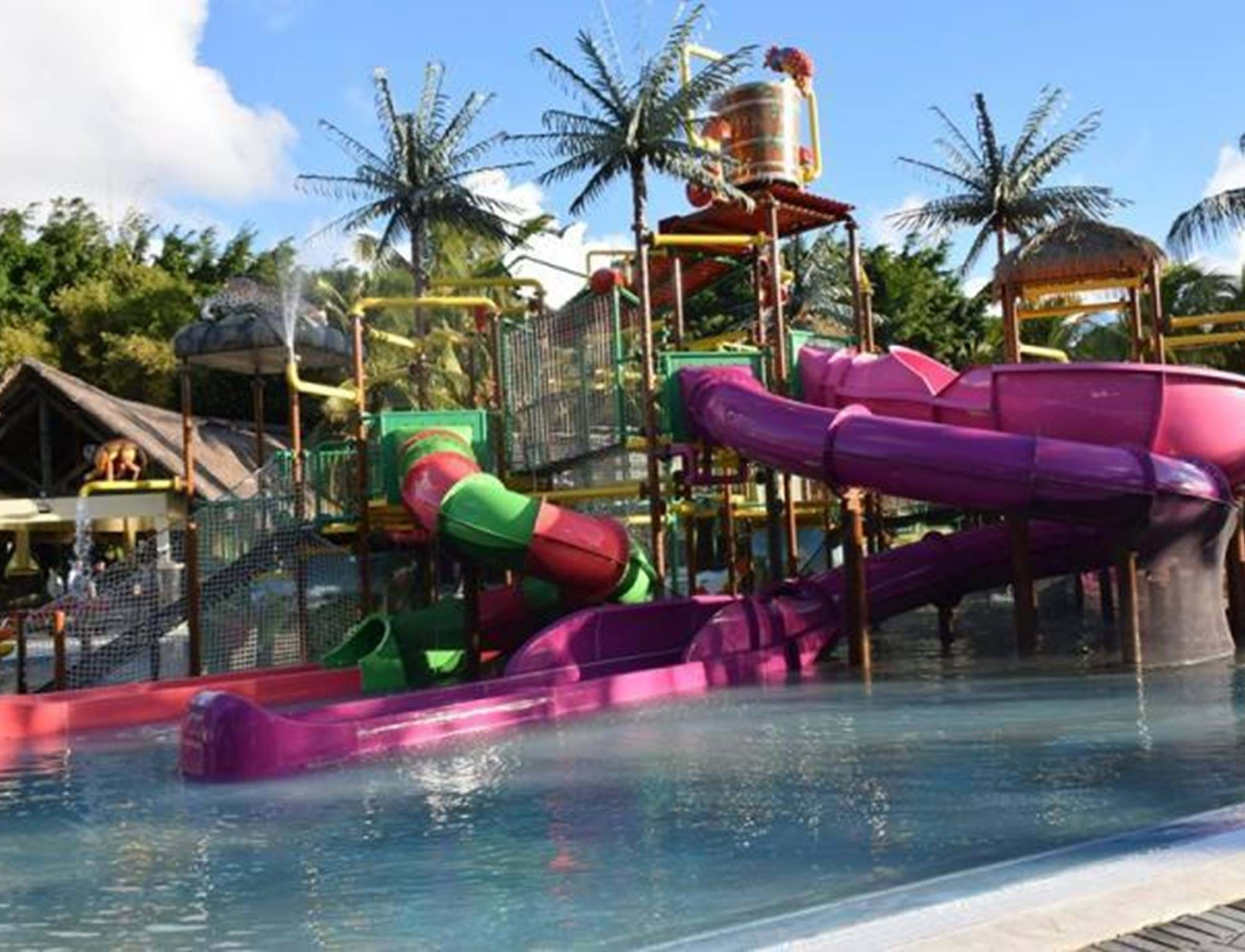 The New and Improved Belle Mare Waterpark
15th July 2019
The dazzling gem of Mauritius is a fabled tropical holiday destination for honeymooners and families alike. Famous for its gorgeous (and safe) surrounds, Mauritius offers travellers unique and memorable moments in this vibrant, exotic destination that they would be hard pressed to find elsewhere - it's a destination that truly has something for everyone. Whether you are a foodie, a history buff, a nature lover or simply travelling with your family and hoping to find something to win over each of your family members, Mauritius is an exceptional choice.
With great year-round weather and ample sunny days, it's also a sublime place to enjoy the great outdoors by relishing the natural wonders, the flawless golden beaches and the scintillating aqua-blue lagoons. And for water-loving families, there is another exciting way to spend a day in Mauritius - by making the most of the water activities at the new and improved Belle Mare Waterpark (which is soon to be reopened) situated along the exotic east coast of Mauritius.
Have we piqued your interest? Then this is what you need to know about the Belle Mare Waterpark:
The waterpark was closed in 2014 for some huge renovations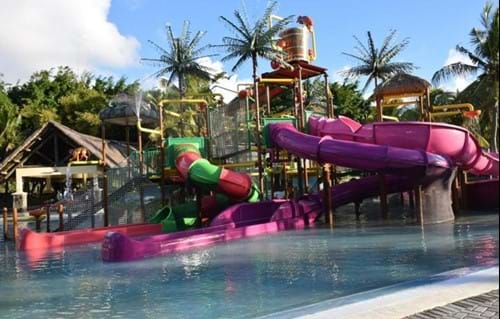 The Belle Mare Waterpark was a huge hit for many years, but after some time - and two unfortunate incidents - it was very clear that the park was due for an upgrade and so it was closed in 2014. The Canadian firm WhiteWater West Industries was called in by the Sugar Investment Trust (SIT) who manages the waterpark, to conduct the renovations with the aim of totally upgrading the facilities, adding new attractions and upping safety and security measures (which includes the installation of 100 CCTV cameras and a greater number of lifeguards, two first aid posts and a first aid room). An incredible injection of some Rs300 million has been put into the project.
It is set to reopen in August 2019
The massive renovation of the Belle Mare Waterpark has taken a little longer than expected, with the original reopening date having been July 2018. This was then postponed to November 2018 and December 2018 and finally, the end of August 2019, with delays due to equipment clearance issues. The Minister of Agro-Industry, Mahen Seeruttun, confirmed that the waterpark will reopen in August, stating that "The equipment has been delayed, hence the postponement for the opening. Once the work is completed in two months, we will proceed to the reopening".

The waterpark is going to be offering some amazing experiences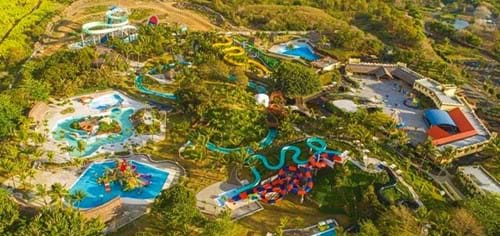 The Belle Mare Waterpark is sure to be a magical place when they reopen their doors in August, with some exceptional offerings. Apart from the slides that were there before (which will get a complete overhaul), there will be a host of new attractions. Guests to the waterpark can look forward to transparent slides, Aqua Play for kids, a spiral slide, a virtual reality game, a Raft River (a more exciting version of the previous Lazy River) experience, a 7D cinema, a carousel, a pirate ship and bumper cars. There will also be new ticketing systems in place for paid activities.

Additionally, apart from efforts to modernise and upgrade the park it will also be registered with the World Waterpark Association. This will help to ensure that the park is in line with international standards on all levels.  
Visitors can look forward to some exciting promotions and specials at the waterpark
The new and improved Belle Mare Waterpark will make for a fabulous experience and those interested in visiting should keep an eye out for promotions and special offers. There has already been mention of special offers that will be given to students and businesses but time will tell if there will be other promotions available later down the line. 

There are many reasons to visit the waterpark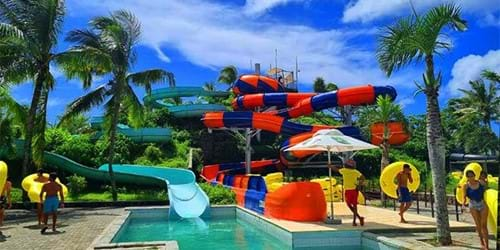 With a host of new activities, a wealth of exciting experiences and new and improved facilities, there's no reason not to visit the Belle Mare Waterpark when it reopens. And we have a few other great reasons to go:
It's super close to both our Ambre and Long Beach resorts (it's a mere five-minute drive from either property)
It's the only waterpark in Mauritius
It truly offers something for every age group
Interested in trying out the newly renovated, world-class Belle Mare Waterpark from August onwards? Then book a stay at one of our luxury hotels, where we will go above and beyond to ensure your holiday in paradise is memorable. 
Please note that Sunlife is not affiliated with Water Park.
For info on Water Park please call on +230 460 4600